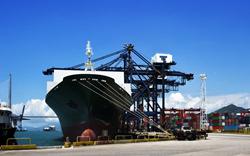 Marine traders can boost their cover with Excess Protection. Basically it provides a pot of money which will cover the property and liability excesses on their main traders policy
(PRWEB) May 30, 2014
IRCM launch a new marine trades product bundle aimed at Marine businesses. In addition to specialist marine trades protection that includes cover for buildings, marina installations and yachtyard liability, the product bundle offers further benefits to marine businesses.
Mark Elcocks, Specialist Risks Executive with IRCM said "Marine traders can boost their cover with Excess Protection. Basically it provides a pot of money which will cover the property and liability excesses on their main traders policy". Marina property and liability excesses typically start at £500 but can be much higher for some perils such as Flood, Storm or liabilities arising from hot work. Mark went on to say "Because a business has to pay its policy excess in the event of a claim, the excess protection serves to insure the business' bottom line. It could save a marine business up to £2,500 per year with annual premiums starting from only £69.96".
Marine traders can further protect their bottom line by opting for the Crime Extension on IRCM's preferred Directors & Officers (D&O) Liability offering. The extension provides protection for the business in the event of theft from employees (cover that is excluded on a standard marine trade policy). This cover has already benefitted businesses that have suffered sizeable losses due to thefts of money and stock by employees. The D&O cover recommended by IRCM protects the assets of the business as well as the directors and offers additional benefits covering Employment Practices Liability and Pollution.