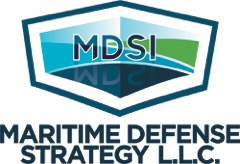 Ephesian Security helps customers put on the armor of physical and cyber security" said Joseph Powell, Director of Compliance.
GAUTIER, Miss. (PRWEB) March 28, 2019
This week Maritime Defense Strategy, LLC (MDS) announced the launch of a new security-focused subsidiary; Ephesian Security. The new business unit will feature solutions for both physical and cybersecurity solutions, improving what is often a fragmented approach for MDS customers and other maritime-oriented organizations facing increased threats.
The catalyst for Ephesian Security was existing Maritime Defense Strategy LLC customers, and the maritime industry explains Mark Perry, Director of Sales & Marketing, "Maritime Defense Strategy LLC customers were challenged to mount effective physical and cybersecurity programs. They invited us to partner with them to better train and equip their resources, who are often hired from third parties. We thought a better approach would be to establish a company focused exclusively on security, so we could better understand the physical, business, and relational needs of customers and implement enterprise-wide security solutions."
Ephesian Security has developed in-depth approaches to security built on years of military security and protective services experience, along with work with private sector oil, gas, and petrochemical industries. Maritime Defense Strategy LLC has worked with companies on the Mississippi gulf coast and around the globe.
Ephesian Security will offer services and programs in these areas:

Security Operations Center (SOC) protocol development and services,
Governance, Risk Mitigation, and Compliance (GRC) strategies,
Cybersecurity assessments to identify shortfalls in defensive operations,
Physical security program implementation,
Security training events,
Incident response assistance, including counterintelligence and information management,
Network threat assessment and defense solutions
"Clients can look to Ephesian Security as a partner in the development and oversight of long-range security solutions that detail the efficient and cost-effective utilization of resources. This includes uniformed security guards trained in physical security, management of restricted areas, and interaction with law enforcement and site vendors and visitors," states Joseph Powell, Director of Compliance. "In addition to physical security, Ephesians will also help our customers develop processes and programs to enhance their cybersecurity strength, which is a growing threat arena for our customers."
Existing Maritime Defense Strategy LLC customers and prospects can learn more about Ephesian Security offers through personalized meetings and assessments.
About Maritime Defense Strategy LLC
Maritime Defense Strategy LLC consultants are regulatory compliance specialist who work with the oil, gas, and chemical manufacturing industry in order to develop appropriate policies and management systems to manage risks such as environmental, security, and new regulations. Our senior-level consultants offer expertise in the fields of training, consulting, organizational development, audits and assessments to clients operating in time sensitive workplace environments. Based along the Mississippi gulf coast, Maritime Defense Strategy LLC, has built a solid reputation for professionalism, efficiency and high level of service.