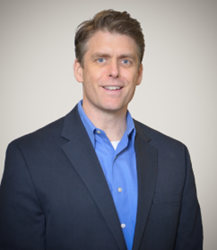 I'm thrilled to be part of a growing team, here at SnoopWall, as we lead the market in the most proactive way...
Nashua, NH (PRWEB) August 15, 2016
In this role, Mark Bermingham now leads the worldwide channels growth of the company. Mark brings more than 20 years of experience developing sales, marketing and business growth strategies having served in senior sales, marketing and product management roles at numerous high-tech firms. He most recently held a global senior marketing leadership role with Kaspersky Lab's global marketing organization. Mark is a graduate of UCLA's Anderson School.
"Mark brings two decades of channel, sales, marketing, product management and cybersecurity experience — his past success really speaks for itself," said Gary S. Miliefsky, SnoopWall's president and CEO. "Mark is an incredibly talented and passionate executive and channel partner leader who is well suited to grow our 100% channel driven PartnersFirst program across the globe."
SnoopWall, Inc. proudly manufactures in the USA, the patented NetSHIELD appliances for intranet breach prevention, shipping them worldwide since 2015, (see: https://www.youtube.com/watch?v=fDO3dkOV-1M) receiving numerous awards and the award winning WinSHIELD and MobileSHIELD endpoint data leakage prevention technology based upon AppSHIELD SDK, SnoopWall's patented mobile security toolkit that has already been used to protect hundreds of thousands of financial transactions that take place through mobile banking applications. To learn more about these products and services, visit: https://www.snoopwall.com/products-services/
"I'm thrilled to be part of a growing team here at SnoopWall, as we lead the market in the most proactive way, helping partners deliver the most innovative network and mobile breach prevention solutions to much needing customers throughout the globe," said Mark Bermingham, VP of Worldwide Channels. To learn more about the PartnersFirst channel program, visit: https://www.snoopwall.com/why-partner-with-snoopwall/
About SnoopWall
SnoopWall is the world's first breach prevention security company delivering a suite of network, mobile and app security products as well as cloud-based services protecting all computing devices from prying eyes and new threats through patented counterveillance cloaking technology. SnoopWall secures mission critical and highly valuable confidential information behind firewalls with our award winning patented NetSHIELD appliances and with WinSHIELD on windows and MobileSHIELD on Google Android and Apple iOS mobile devices with next generation technology that detects and blocks all remote control, eavesdropping and spying. SnoopWall's software products and hardware appliances are all proudly made in the U.S.A. Visit us at http://www.snoopwall.com and follow us on Twitter: @SnoopWallSecure.
Learn more about our cybersecurity expert CEO at http://www.snoopwall.com/media/
For CEO interviews and Press Inquiries Contact:
Brittany Thomas
News & Experts
727-443-7115 Ext: 221
Email: brittany(at)newsandexperts(dot)com