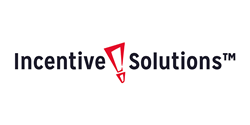 "For companies running a channel incentive program, supplying their partners with relevant data that enables their success and incentivizes them to share their data with you is an increasingly important part of channel partnerships." - Mark Herbert, President & CEO, Incentive Solutions
ATLANTA (PRWEB) July 24, 2020
Mark Herbert, President and CEO of Incentive Solutions, recently participated in Forrester Research's latest quarterly findings. Dedicated to the study of channel partnerships and alliances, Principal Analyst Jay McBain focused his Q2 report on the developing role of technology and channel software in the B2B marketplace, specifically as it relates to the management of channel partner relationships.
The report features research from a survey of ninety-nine respondents with a working knowledge and experience of channel software as it pertains to their business. Incentive Solutions, an award-winning incentive company dedicated to the creation and management of B2B channel incentive programs, places a strong focus on the development of their in-house software to help fuel their channel partner programs for both marketing purposes and data collection.
As incentive industry expert Mark Herbert explains, "with emergent technologies and digitalization, access to data is a competitive differentiator. For companies running a channel incentive program, supplying their partners with relevant data that enables their success and incentivizes them to share their data with you is an increasingly important part of channel partnerships."
Jay McBain seconds this sentiment, spotlighting software as the greatest means of fostering these channel partner data exchanges: "Channel software makes partnering easier, more consistent, and more predictable for both sides of the relationship." By organizing the report around seven different categories of channel technology, McBain presents actionable insight and analysis of channel software that all "channel leaders and B2B marketers should read."
Clients of Forrester Research can download their copy of Jay McBain's full report here. Additional information about "The Forrester Tech Tide: Channel Software, Q2 2020" can be found on Forrester's blog.
About Incentive Solutions
Founded in Atlanta, GA in 1994, Incentive Solutions is on a mission: "To inspire growth – for our clients and our employees." A leader in the incentive technology development space, Incentive Solutions uses millions of exciting online rewards, incentive travel promotions, gift card incentives, and innovative platforms to help manufacturers and distributors increase sales, capture mindshare, build customer loyalty, and improve data collection throughout their channel. For more information, visit http://www.incentivesolutions.com.