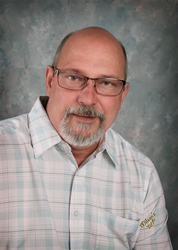 Mark's sharp knowledge of the asphalt production process and the asphalt industry, his grounded yet bold approach to technical management and his enthusiasm for new solutions will surely help us strengthen our position and continue to help our customers even
KELOWNA, British Columbia (PRWEB) April 23, 2020
MINDS Inc., a leader in advanced customizable asphalt plant control systems, is pleased to announce Mark McGaughey will join the company as its Director of US Operations, effective May 1, 2020.
McGaughey joins MINDS from Milestone Contractors LP, a subsidiary of the Heritage Group, where he has had a successful 33-year career and was most recently Maintenance Manager for all of Milestone's plants. He has also held previous roles as a plant manager and in operation technical support.
McGaughey has had a more than decade-long relationship with MINDS, after ordering several plant control systems to upgrade Milestone's plants. Since then, he was responsible for converting 13 Milestone asphalt plants and one of Milestone's sister companies to MINDS plant management systems.
"It is with very great pleasure that I announce the arrival of Mark in our team. Mark has been among the first to recognize the strengths of MINDS' control systems more than ten years ago, and has been instrumental to our growth in the U.S. market," says Pierre Vidaillac, CEO of MINDS. "His sharp knowledge of the asphalt production process and of the asphalt industry, his grounded yet bold approach to technical management and his enthusiasm for new solutions will surely help us strengthen our position and continue to help our customers even more. Thank you Mark, and welcome on board!"
McGaughey says MINDS and its asphalt plant control systems have always stood out within the industry. "I was very impressed with the service that was provided and their responsiveness with getting our plants going. MINDS has shown they're willing to change the controls to meet your plant's individual needs."
In his role at MINDS, McGaughey will split his time between Indianapolis and MINDS' Las Vegas office and will be charged with expanding and liaising with the company's United States client base. He will also be involved with product development and evolution.
"The opportunity to come on board with a company that has ethics and the drive to improve our industry and is looking towards the future was too good to pass up," says McGaughey. "I'm thankful for the Heritage Group and Milestone for allowing me to become who I am and succeed in my chosen industry. I'll always be grateful for that."
ABOUT MINDS INC.
MINDS is an industry leader in advanced customizable asphalt plant control systems for continuous, discontinuous, combo/hybrid hot mix plants, emulsion and modify bitumen plants, silo load-out, ticketing and data management for the asphalt industry. Incorporated in 1994, MINDS has more than 25 years of experience in producing asphalt quality control, plant automation and plant maintenance software and systems.