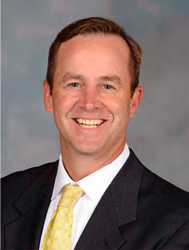 PHILADELPHIA (PRWEB) September 10, 2020
Gilbane Building Company is pleased to welcome Mark Zamrowski to its Philadelphia office as a senior project executive leading its growing special projects group (SPG). Mark will oversee operations of the SPG team in Philadelphia, providing leadership, ensuring operational continuity, and positioning and expanding services.
Mark has over 25 years of experience managing fast-track projects for healthcare, commercial, higher education and life sciences clients. He specializes in renovations to occupied facilities and sensitive environments where communication, quality control and risk management are paramount. Mr. Zamrowski has worked with a wide range of clients across Philadelphia, including Main Line Health, Penn Medicine, Temple University Hospital, Drexel University and LaSalle University.
"I joined Gilbane because I know, under Shawn Carlin's leadership, the Philadelphia office has a bright future and will do great things for the Philadelphia area," said Mark Zamrowski, senior project executive. "In this role, I can build a team of project managers, superintendents and estimators that can react quickly to the unique needs of our clients. It's really an exciting opportunity."
"We're excited for Mark to join our team," said Shawn Carlin, vice president and Philadelphia business unit leader at Gilbane Building Company. "Mark has extensive renovation experience. Under his leadership, the SPG team will support our clients on everything from minor classroom reconfigurations and HVAC replacements to emergency room renovations and headquarter relocations."
Gilbane's Special Projects Group (SPG) in Philadelphia specializes in delivering construction management services for projects requiring fast-track approaches and seamless execution. The SPG team offers clients not only a local presence with unparalleled knowledge of local subcontractors and suppliers but also the extensive resources of a $6 billion company.
Mark retains an M.S. in structural engineering from Widener University and a B.S. in civil engineering from Penn State University. In 2011 he was nominated by the SADV for project manager of the year.
About Gilbane Building Company
Gilbane provides a full slate of construction and facilities-related services – from pre-construction planning and integrated consulting capabilities to comprehensive construction management, general contracting, design-build and facility management services – for clients across various markets. Founded in 1870 and still a privately held, family-owned company, Gilbane has more than 45 office locations worldwide. For more information, visit http://www.gilbaneco.com.