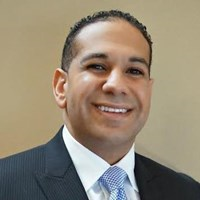 Minneapolis, MN (PRWEB) March 06, 2017
With nearly a decade of professional experience as a RE/MAX Advantage Plus Realtor in the Twin Cities market, Mark Abdel is pleased and excited to be ranked 5th in the State of Minnesota in the 2016 REAL Trends survey results. Created in partnership with The Wall Street Journal, REAL Trends offers ranking results of the top sales professionals in the United States, and also broken down by state.
In the 11th year of the REAL Trends list, Mark Abdel was ranked 5th in the State of Minnesota and ranked 189 in the United States. The application process to be nominated and accepted to the REAL Trends list begins at the beginning of the year, where National Real Estate brands are contacted and encouraged to nominate and have teams and individuals apply.
As a system of checks and balances, REAL Trends also requires 3rd party verification on every sales professional to ensure the list represents only the most credible of professionals. Results in this list are broken out by individual transactions, sales volume, and average price on both an individual and sales team level.
Working with RE/MAX Advantage Plus, one of the leading real estate firms in the Twin Cities area, Mark is able to offer local knowledge with global resources. He has been awarded over multiple years as one of the top RE/MAX agents in the State of Minnesota. As a testament to his dedication to his clients and passion to his industry, Mark has received awards and honors multiple years in a row including top producer, an award he received over 300 other agents in Minnesota. This honor recognizes consistent success and places Mark at the top of his profession.
Outside of being an award winning real estate agent, Mark Abdel is also heavily involved in local philanthropy with charitable causes including St. Mary's Coptic Church in Minneapolis, the Children's Miracle Network, the Word Indeed Ministries, St. Jude Children's Hospital, Childfund, and the Susan G. Komen Foundation. For more information about Realtor Mark Abdel, visit http://mark-abdel.com/ or call (952) 226-7700.