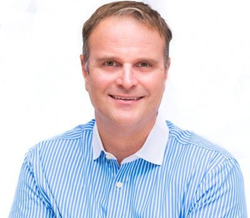 With this new partnership, we can seamlessly power insights globally to a broader audience of researchers and curious minds.
MOUNT PLEASANT, S.C. (PRWEB) September 02, 2020
Market Cube, a leading full-service research operations company and global panel owner, is delighted to announce that it has joined FocusVision Sample Marketplace. The Marketplace gives researchers access to selected, high-quality sample providers directly from FocusVision Decipher.
This partnership validates the strength of Market Cube's programmatic sample and allows Marketplace customers to expand their reach. Delivering more than 14 million survey completes annually, Market Cube's sample provides access to consumer, B2B, and patient populations in more than 50 countries.
Commenting on the news, Ted Pulsifer, EVP, Market Cube, a Schlesinger Group Company, said, "We are thrilled to be included in the FocusVision Sample Marketplace. This partnership speaks volumes about our technical expertise, capabilities, and scale as a premier provider of global survey respondents. Market Cube's strategy is driven by programmatic business and key partnerships with firms such as FocusVision. We continue to experience robust growth in this critical segment of our business, and we could not be more proud to be part of this embedded solution."
Market Cube has developed a suite of data science-driven online quantitative research solutions that make the research process intuitive and automated - from quick access to global sample to extracting data reports. Market Cube is excited to be a part of FocusVision's initiative of bringing cost and speed efficiencies to research clients worldwide.