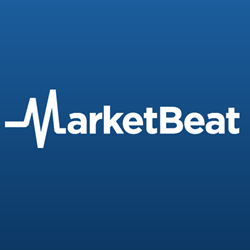 "Recent volatility in the stock market combined with people spending more time at home has created a golden age for financial news."
SIOUX FALLS, S.D. (PRWEB) August 13, 2020
Inc. Magazine has ranked MarketBeat No. 2296 on its 39th annual Inc. 5000 list, an exclusive ranking of the fastest-growing privately-held companies in the United States. 2020 marked the 5th year that MarketBeat has been included on the Inc. 5000 list, giving the company a coveted "Hall of Fame" distinction. The list is a celebration of the lifeblood of the American economy — America's independent entrepreneurs. MarketBeat joins Fit My Feet, VRC Metal Systems, Weisser Distributing and other powerful South Dakota firms featured on this year's list.
Inc.'s rankings are based off three-year revenue growth, indicating that MarketBeat has had consistent year-over-year growth since it first qualified for the list in 2015. MarketBeat had three-year revenue growth of 182%, making it the 2nd fastest growing company in South Dakota in 2020.
MarketBeat's growth continues despite the ongoing coronavirus pandemic. "While COVID-19 caused some temporary disruptions with our advertisers in March and April, website traffic and email sign-ups are at an all time high," said Matt Paulson, Founder and CEO of MarketBeat. "Recent volatility in the stock market combined with people spending more time at home has created a golden age for financial news."
MarketBeat has added two new positions since the onset of COVID-19, bucking the trend of layoffs and economic disruption. "We have been fortunate enough to be able to expand our team to better serve our growing audience," Paulson added. The company expects to surpass $10 million in top-line revenue during the calendar year of 2020.
The 2020 Inc. 5000 is ranked according to percentage revenue growth when comparing 2016 to 2019. To qualify, companies must have been founded and generating revenue by March 31, 2016. They had to be U.S.-based, privately held, for profit, and independent—not subsidiaries or divisions of other companies—as of December 31, 2019. The minimum revenue required for 2016 is $100,000; the minimum for 2019 is $2 million. As always, Inc. reserves the right to decline applicants for subjective reasons. Companies on the Inc. 500 are featured in Inc.'s September issue.