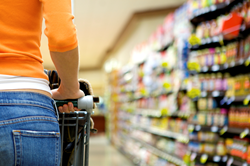 Mystery shopping is not just a fun way for people to earn extra cash, but it's also rewarding to see your input result in customer service improvements
Louisville, Colo. (PRWEB) September 09, 2015
Market Force Information, the world's largest mystery shopping company, is seeking mystery shoppers across the United States and Canada to fill immediate assignments. The need extends from the most remote towns to the biggest cities.
Mystery shoppers visit restaurants, grocery stores, gas stations and other retailers and report back on elements such as service, food quality and cleanliness. Establishments use the feedback to understand what's happening in their stores and make improvements. Pay varies per assignment, and mystery shoppers are reimbursed for purchases such as meals, groceries and gas.
The demand for mystery shoppers continues to rise as businesses look for ways to improve customer satisfaction and drive repeat visits. Over the past couple of years, Market Force Information has seen a sharp increase in the number of mystery shopping assignments that it needs to fill on behalf of its multi-location clients in the United States and Canada.
"Mystery shopping is not just a fun way for people to earn extra cash in their spare time, but it's also rewarding to see your input result in customer service improvements that benefit everyone in the community," said Cheryl Flink, chief strategy officer for Market Force Information.
Flexibility is a key job advantage. Shoppers are independent contractors, so they can handpick their own assignments, making it an ideal job for stay-at-home parents, retirees, college students or part-time workers.
"Our mystery shoppers come from all walks of life, and they have the option to do as few or many assignments as they'd like," said Flink. "With kids going back to school, it could be an opportune time for parents with some extra time on their hands to get involved and save money on items they would likely purchase anyway."
Requirements for Becoming a Mystery Shopper
Market Force Information requires that its mystery shoppers are at least 18 years old and have a minimum of a high school education. They need excellent observational skills and must be very detail oriented. Access to a computer and Internet access is required. Additionally, most assignments require a watch that displays seconds for timing service. A digital camera is necessary for higher paying audit-type assignments.
Getting Started with a Job as a Mystery Shopper
Those who meet the requirements and are interested in getting started as a mystery shopper can apply online at http://applymarketforce.com?Source=168
Market Force Information has an A+ rating with the Better Business Bureau and is one of the Mystery Shopping Provider Association's most reputable members.
About Market Force Information
Market Force Information is the leading global customer intelligence solutions company for multi-location businesses, including major retailers, restaurants, grocery and convenience stores, financial institutions, entertainment studios and consumer packaged goods companies. With more than 125 years of combined industry experience, Market Force Information has pioneered the industry with a suite of customer intelligence solutions – from proprietary decision-support tools to 600,000 field associates across North America and Europe who conduct mystery shopping, to real customer surveys, contact center solutions and social media monitoring. Its solutions enable brands to identify the actions required at the store level to increase customer loyalty and improve financial performance. Market Force Information was named one of Forbes' America's Most Promising Companies in 2011. For more information, visit http://www.marketforce.com.
###