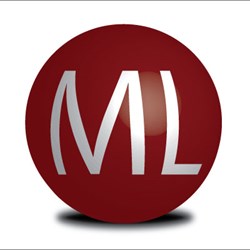 This product will set stage for new type of internet where understanding the anonymous footprints and leveraging marketing automation is the future of ascertaining more business.
Little Falls, NJ (PRWEB) September 10, 2013
Megaleads has recently been able to hit the mark for insurance agents who are in need of solid business sales leads. Megaleads reports that they have seen a spike in sales due to insurance companies trying to empower their agents with fresh sales leads. Megaleads has also extended their Test Drive Program so new users and first time customers can try out the business sales leads system for free with no credit card commitment. With things looking up, Megaleads did not waste any time and has been able to leverage off of their positive momentum in a big way.
Megaleads' Research and Development team are developing their very own B2B caller id for websites. The upcoming system will provide subscribers the ability to deduce the traffic that is visiting their website and give them the ability to see what they are searching for on their website as well. Subscribers will then be able to view and contact all levels of executives for any company that happens to visit their website. Megaleads' marketing manager, Route 72, is thrilled with this new development and looks forward to promoting the new groundbreaking technology. Founder and CEO of Route 72 Systems, Jim Alamia, states, "This product will set stage for new type of internet where understanding the anonymous footprints and leveraging marketing automation is the future of ascertaining more business."
Jim Alamia and Megaleads are currently conducting quality assurance on this new service that is looking to be added to Megaleads' services some time in November and will be including this service for free in their Gold Package subscription. Megaleads' VP of Content and Public Relations, Mike Fresta, has no doubts that this new B2B caller-id for websites will be the future of Internet marketing. Fresta states, "Jim's scientific breakthroughs are creating new markets for advertising executives to utilize. Those who overlook this service will be at a disadvantage in the online marketing arena."
Reference:
https://megaleads.com
Video Demos:
https://megaleads.com/video-demo.php
Press Releases:
https://megaleads.com/press.php