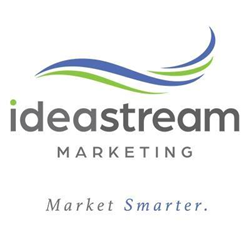 HICKSVILLE, N.Y. (PRWEB) May 26, 2021
Today, digital marketing has become more lucrative than ever, allowing companies to reach their target audiences without the health risk of in-person marketing. Through social media, email campaigns, and paid digital advertisements, it is possible to expand the reach to potential clients than previously thought.
Idea Stream Marketing provides clients with social media marketing, including social media page management and paid social media ads. Companies can hold their audiences' interest through captivating images and graphics combined with understanding social media algorithms. By utilizing paid social media ads, companies can reach a broader range of their target audience, specifically those who do not already follow their social media pages.
Email campaigns can be an effective and efficient way to reach customers and alert them to company news or deals. Idea Stream Marketing provides businesses with attractive email blast graphics and intriguing subject lines to encourage a successful open and clickthrough rate. Additionally, companies can use paid digital ad campaigns to retarget audiences, following them as they browse the web, so they are more likely to click through to the website.
Companies should consider bringing a majority of their marketing onto a digital platform to efficiently and effectively broaden their reach during a time where in-person events are not as prominent. Idea Stream Marketing's evolved marketing approach can help increase profits for a business.
More about Idea Stream Marketing: Idea Stream Marketing is a talented, professional, and experienced Long Island web development and marketing agency. Idea Stream specializes in creating experiences that elevate brands, cultivate connections, and help businesses flourish.