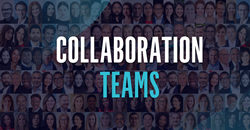 Today Adweek announced the launch of six new Adweek Community Collaboration Teams to identify the challenges and opportunities facing the advertising and brand marketing industries and make recommendations for the future.
NEW YORK (PRWEB) September 04, 2020
Today Adweek announced the launch of six new Adweek Community Collaboration Teams to identify the challenges and opportunities facing the advertising and brand marketing industries and make recommendations for the future. These workgroups, organized by Adweek at the directive of its Brandweek Steering Committee, include over 90 of the world's top CMOs and marketing innovators and have been organized to address the following topics:

Navigating the Elevated Role of Marketing
Blurring of Brand Purpose and Cause Marketing
Authentically Connecting with Consumers
Reallocation of Spend: Brand Health vs Performance
Reallocation of Resources: New Operational Needs
Team Health, Productivity and Development
These six topics were identified by attendees of Adweek's CMO Symposiums, where senior marketing executives convene regularly to discuss the future of the industry. In this pivotal year, much of the discussion centered on the short– and long-term effects of the Covid-19 crisis on business and the workplace, as well as the impact of systemic inequality in America.
Virtual meetings held these past two weeks have taken the first steps in defining the challenges to be addressed in each of the six categories. The teams will reconvene in October to discuss solutions to these challenges, the results of which Adweek will share with the larger community.
Participating members of the Adweek Community Collaboration Teams include:

Alex Ho, CMO, Terminx
Alyssa Raine, Group VP Customer Marketing Platforms, Walgreens Boots Alliance
Andrea Hopelain, VP Global Brand Management & Marketing, Electronic Arts
Andrea Perez
Andrea Sengara, Head of Marketing, Campari America
Andrea Zaretsky, CMO, eTrade
Andreas Waldmann, CMO, Citibanamex
Andrew McKechnie, Chief Creative Officer, Verizon
Arancha Cordero, SVP, Chief Growth Officer, Danone Waters
Barbara McHugh, Head of Marketing, MLB
Benjamin Lord, CMO, MIRA BEAUTY
Beth Gumm, CMO, Sur La Table
Brad Hiranaga, Chief Brand Officer, North America, General Mills
Casey Schlaybaugh, VP Brand Strategy, Walmart
Charisse Ford, CMO, Pandora
Chris Brandt, CMO, Chipotle
Conley Fitzpatrick, CMO, 21 Seeds
Danielle Lee, Chief Fan Officer, NBA
David Bornoff, Head of Consumer Marketing, DoorDash
David Edelman, CMO, aetna
David Messinger, CMO, Activision Blizzard
Denise Karkos, CMO, SiriusXM
Denise Lauer, CMO, Morton Salt
Doug Jensen, SVP CRM, Corporate Marketing Analytics & Innovation Insights, Estee Lauder Companies
Doug Zarkin, CMO Pearle Vision, luxottica
Elisabeth Charles, Former CMO, Rodan + Fields
Emily Culp, CEO, CFX
Gabby Cohen, CBO, Rent the Runway
Gail Tifford, Global CBO, WW
Greg Lyons, CMO PepsiCo Beverages North America, Pepsico
Greg Welch, Senior Partner, Spencer Stuart
Jabari Hearn, former VP of Brand, Lyft
Jaime Lapena, SVP Growth - Innovation, Wells Fargo
Jasmine Atherton, VP of Marketing, etuHOME
Jeanine Liburd, Chief Social Impact and Communications Officer, BET
Jenifer Dasho, CMO, Everlywell
Jennifer Breithaupt, Global Consumer Chief Marketing Officer, Citi
Jerome M Hiquet, former CMO, Formula E
JoAnn Neale, President and CAO, Major League Soccer
Jodi Harris, Global Marketing VP, Culture & Capabilities, AB InBev
Jodie Antypas, VP, Marketing Analytics and Insights, EA
John Dillon, CBO, Denny's
Josh Cole, CMO, Sky Zone
Josh Dean, former CMO, Swell
Judy Lee, Head of Experiential Marketing, Pinterest
Julian Duncan, CMO, Jacksonville Jaguars
Julie Channing, Head of Marketing, All Birds
Kara Goldin, CEO and Founder, Hint
Karin Timpone, Former Global CMO, Marriott
Kate Gunning, CMO, IEX
Kellyn Smith Kenny, former Global CMO, Hilton
Kimberly Evans Paige, CMO, BET
Kofi Amoo-Gottfried, VP, Marketing, DoorDash
Kristin Patrick, Interim President & CMO, Eros International
Kristina Heney, CMO, Hornblower
Leland Maschmeyer, Chief Brand Officer, Chobani
Lenny Hirsch, CMO, Avrio Health
Lina Polimeni Shields, Chief Media Officer, Lilly
Lizette Williams, Global Head of Vertical Solutions Marketing, Facebook
Lynne Biggar, CMCO, Visa
Marisa Thalberg, EVP Chief Brand and Marketing Officer, Lowe's
Mary Beech, CEO, Sara Flint, Inc.
Maryam Banikarim, CMO, NextDoor
Matt Kerbel, former CMO, Canoo
Melissa Grady, CMO, Cadillac
Minjae Ormes, CMO, Visible
Musa Tariq, former Global Head of Marketing, Airbnb Experiences
Nick Drake, VP Global Marketing, Google
Orchid Bertelsen, Head of Digital Innovation, Nestle USA
Pam Kaufman, President Global Consumer Products, ViacomCBS
Pato Spagnoletto, CMO, Hulu
Patricia Corsi, Global Chief Marketing and Digital Officer, Bayer
Rachel Webber, CMO, Playboy
Raja Rajamannar, CMCO & President Healthcare Division, Mastercard
Richard Lehrfeld, SVP Brand Marketing, Walmart
Rick Gomez, Chief Marketing, Digital, Strategy Officer, Target
Rosi Ajjam, GM Aramis, Estee Lauder
Saleel Sathe, VP Performance Marketing, Walmart
Seth Solomons, CMO, Equinox
Soyoung Kang, CMO, eos Products
Stephanie Gallo, CMO, E&J Gallo Winery
Steven Tristan Young, CMO, Poshmark
Suzy Deering, CMO, eBay
Taj Alavi, Former Global Head of Brand, Uber
Tariq Hassan, CMO, Petco
Tina Walsh, Chief Brand Officer, Tongal
TJ Abrams, Global Head of Brand, Holiday Inn, IHG
Todd Kaplan, VP Marketing - Colas / Pepsi TM, PepsiCo
Ukonwa Ojo, Global Chief Marketing Officer, M.A.C. Cosmetics
Vineet Mehra, Global Chief Marketing and Customer Officer, Walgreens Boots Alliance
William White, CMO, Walmart
Nadine Dietz, Chief Community Officer, Adweek (Co-leads/Facilitators)
Heide Palermo, Senior Director Community, Adweek(Co-leads/Facilitators)
"In such a difficult year, it's more important than ever for industry leaders to collaborate and address the challenges the industry is facing," said Jeffrey Litvack, CEO of Adweek. "We're seeing a craving for community, for a meeting of the minds where even the most experienced and talented leaders of our generation are learning something new from each other. These leaders are drawing a roadmap for a rapidly changing world, and Adweek is proud to play its part."
About Adweek
Adweek is the leading source of news and insight serving the brand marketing ecosystem. First published in 1979, Adweek's award-winning coverage reaches an engaged audience of more than 6 million professionals across platforms including print, digital, events, podcasts, newsletters, social media and mobile apps. As a touchstone of the advertising and marketing community, Adweek is an unparalleled resource for leaders across multiple industries who rely on its content to help them do their job better.