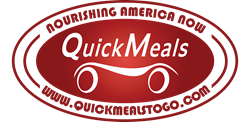 CANTON, Ga. (PRWEB) December 11, 2020
In this past year of 2020 Marketplace Foods Group expanded their very successful business model with the addition of their K12 Division. They have not only helped school districts feed their students wholesome meals in the traditional manner, they also were on the cutting edge of supplying student meals for the new "Covid 19 driven" home schooled community.
"QuickMeals" Breakfast, Lunch and Combo Kits now expanded the Marketplace Foods Group product line up, which included Deli sandwiches, PBJ sandwiches, Waffles, Pizzas and Muffins. Scott Setter, VP of the firm stated, "We had the wherewithal to react and quickly develop these great kits, have them meet K12 contributions and then offer them to the districts by late Spring."
Jimmy Hawkins, National Director of K12 Sales further explains, "It's no secret that having sound nutritionals and individual wrapped quality food components in our Quick Kits make our Quick Meal line up very desirous for key K12 food distributors and school districts, alike. We have springboarded from our Quickwich sandwich sales to rapidly include these tremendous kits with our outstanding procurement resources." Hawkins continues, "The development of more than 30 QuickMeals kits and QSnaxs, along with as many IW Quickwiches have built an incredible foundation for our division. In addition, we have recruited a world class national network of K12 Brokers engaged in our daily business. Together, we are NOURISHING AMERICA NOW! and it has become our battle cry to keep the students satisfied in the critical times."
The firm also is announcing their National Brokers of the Year Awards for 2020. They divide the country's sales into East and West; awarding two well deserving K12 Broker Companies. The National Broker of the Year/West Coast was awarded to Superior Foods, based in Pomona CA and The National Broker of the Year/ East Coast was awarded to Integrity-Foods based in Cumming, GA. Both firms were sales leaders among their peers and robust volume producers for Marketplace Foods Group consistently during the 2020 sales year.