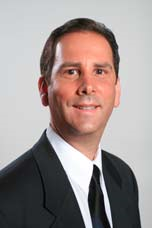 Miami, FL (PRWEB) August 11, 2017
In the spirit of National Fraud Awareness Week, August 6-12, attorney Mark Steinberg, founder of The Law Offices of Mark S. Steinberg, P.A., a Miami consumer law firm, is once again educating people on trending phone scams designed to separate people from their money.
"For years, disreputable debt collectors have called people at odd hours of the day and night telling them that they are about to be arrested or that embarrassing letters will be sent to their employers. But recently, clients have been telling me that they are getting calls from computerized voices claiming to be lawyers and warning them that there is an open lawsuit already filed against them," said Steinberg, whose law practice includes representing people who are victims of creditor harassment.
Lawyers, in fact, are prohibited from calling someone against whom they have filed a civil lawsuit. Additionally, debt collectors generally do not notify a person once they have filed a suit against them. If one does receive a call from somebody (or something) claiming to be from an attorney's office, chances are high that it is really somebody trying to scare them into revealing personal information that can later be used to commit identity theft.
"Never reveal personal information to anyone who calls you," stressed Steinberg. "It is also illegal for a debt collector to tell people that they will be arrested if they don't pay off a debt. Although it can be scary to have a conversation with someone who has just threatened you with arrest, the only way to stop this type of activity is to engage the caller and to get his or her name and the name of the company where he or she works. Save the call log on your phone and bring the information to a consumer attorney. Despite all the scams, if you are served with a lawsuit, do not ignore it."
About Mark S. Steinberg, P.A.
For more than twenty years the Miami Law Firm of Mark S. Steinberg, P.A. has been protecting the rights of Florida families. Mark takes time to understand the needs of his clients and takes a holistic approach to solving problems. Mark has dedicated himself to the practice of bankruptcy, tax resolution, consumer protection, and family law, but through an affiliation with some of Miami's most well-respected attorneys, he can also assist clients with many of their other legal concerns. For more information, please call (305) 671-0015, or visit http://www.steinberglawoffices.com. The office is located at 9100 South Dadeland Blvd., Suite 1607, Miami, FL 33156.
About the NALA™
The NALA offers small and medium-sized businesses effective ways to reach customers through new media. As a single-agency source, the NALA helps businesses flourish in their local community. The NALA's mission is to promote a business' relevant and newsworthy events and achievements, both online and through traditional media. The information and content in this article are not in conjunction with the views of the NALA. For media inquiries, please call 805.650.6121, ext. 361.