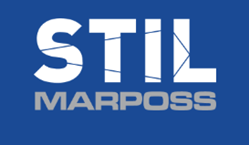 The high precision measurement technology developed by STIL is an excellent complement to Marposs' existing solution portfolio, offering opportunities for use in the glass, glass packaging, plastic, precision mechanics, consumer electronics, semiconductors, and biomedical industries
AUBURN HILLS, Mich. (PRWEB) February 14, 2020
Marposs, a world leader in measurement, inspection and test technologies has announced the acquisition of STIL S.A.S., a French company based in Aix-en-Provence and a world leader in the research, development, production and sales of optical measurement instruments based on chromatic confocal aberration and chromatic white light interferometry.
STIL, founded in 1993, is recognized for its innovative capacity and ability to adapt its technology to customer application needs, quickly and without geographic limitation. The company exports 60% of its products to non-European markets.
"The high precision measurement technology developed by STIL is an excellent complement to Marposs' existing solution portfolio, offering opportunities for use in the glass, glass packaging, plastic, precision mechanics, consumer electronics, semiconductors, and biomedical industries," commented Matteo Zoin, Marposs, Head of Marketing and New Market Development.
For STIL, joining the Marposs Group of companies brings growth opportunities worldwide, due to the strong presence of the Marposs sales and service network, as well as opportunities for growth-oriented synergies.
Marposs, founded in 1952, has distinguished itself by supplying advanced solutions that improve quality and productivity while reducing manufacturing costs through technologies such as process control, machine tool monitoring and precision gauging, as well as leak testing and automated assembly and control lines. A long-time key supplier to the automotive and aerospace markets, Marposs' growth strategy includes the acquisition of high-quality companies that offer innovative products complementary to its portfolio, enabling penetration into new market sectors. The Group currently has over 3700 employees worldwide and is present in 25 countries through more than 80 offices.
Complete information about Marposs solutions can be found at http://www.marposs.com, by calling (248) 370-0404 or by emailing marposs@us.marposs.com