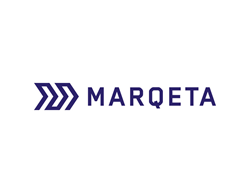 OAKLAND, Calif (PRWEB) April 03, 2019
Marqeta, whose advanced payments infrastructure and open-API platform has pioneered a new standard for modern card issuing, today announced that it has been selected as the winner of the "Best Fintech Startup" award by FinTech Breakthrough, an independent organization that recognizes the top companies, technologies and products in the global Fintech market today.
The FinTech Breakthrough Awards is the premier awards program founded to recognize Fintech innovators, leaders and visionaries from around the world in a range of categories, including Banking, Personal Finance, Lending, Payments, Investments, and many more. The 2019 FinTech Breakthrough Award program attracted more than 3,500 nominations from across the globe.
"We reserve this designation for companies that are truly "breaking through" the traditional financial services industries with powerful and innovative solutions to address complex financial services issues and disrupt traditional patterns," said James Johnson, Managing Director, FinTech Breakthrough. "Marqeta couldn't fit this bill more and is an incredibly deserving winner. Its approach to the card payments ecosystem is leveling up a decades-old industry and ultimately delivering a more efficient and frictionless way to transact and exchange money in an increasingly digital global economy."
"Given how much we put in every day at Marqeta to building an industry-leading product and world class team, recognition like this from our peers is a real honor," said Jason Gardner, Marqeta's Founder and CEO. "I'm really proud of all the great work everyone at Marqeta has put in these past nine years to reinventing the future of card issuing and the impact we've had across so many industries. We see a great deal of opportunity ahead of us, and I'm excited about what the future holds for Marqeta."
Marqeta's open APIs expedite the introduction of new and innovative payment programs and experiences, allowing businesses to customize payment cards to meet the unique needs of their customers. The company has doubled its revenue for three straight years and seen a dramatic increase in spending activity on its platform in that same time. It has almost 300 employees, with plans to continue its team growth rate in 2019. In October 2018 it expanded internationally, opening a European office based in London.
About Marqeta
Marqeta is the global standard for modern card issuing, providing the most advanced infrastructure and tools for building highly configurable payment cards. With its open API, the Marqeta platform is designed for innovators who want a simplified way of managing payment programs so that they can create world-class experiences and power new modes of commerce. Marqeta is headquartered in Oakland, California. For more information, visit http://www.marqeta.com, Twitter and LinkedIn.
About FinTech Breakthrough
Part of Tech Breakthrough, a leading market intelligence and recognition platform for technology innovation and leadership, the FinTech Breakthrough Awards program is devoted to honoring excellence in Financial Technologies and Services companies and products. The FinTech Breakthrough Awards provide public recognition for the achievements of Fintech companies and products in categories including Payments, Personal Finance, Wealth Management, Fraud Protection, Banking, Lending, RegTech, InsurTech and more. For more information visit FinTechBreakthrough.com.