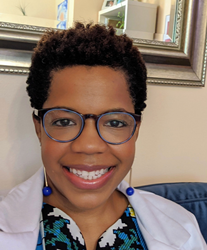 "Natalie has been a key component of Marra Forni's ongoing marketing efforts over the past several years. We're excited to acknowledge her leadership and her contributions to our company's growth," said Todd Griffith
BELTSVILLE, Md. (PRWEB) August 04, 2020
Marra Forni, the Beltsville, Maryland based manufacturer of commercial Artisan Brick Oven Cooking Solutions has promoted Natalie Thomas to serve as the company's new Marketing Manager. Reporting to Todd Griffith, Vice President of Marketing & Sales, Natalie will be responsible for the development, oversight, and management of functional goals and strategic execution.
"Natalie has been a key component of Marra Forni's ongoing marketing efforts over the past several years. We're excited to acknowledge her leadership and her contributions to our company's growth," said Todd Griffith. "Her promotion is very well deserved!"
Previously, Natalie served as the senior marketing specialist and graphic designer. In this role, she was responsible for Marra Forni's brand development and awareness, and event marketing. Natalie's experience as a brand designer spans both marketing and advertising disciplines. Natalie holds a BFA Degree from the Rhode Island School of Design, with a concentration in Liberal Arts from Brown University.
We Create. We Innovate.
Marra Forni is a leading domestic manufacturer and global supplier to the commercial foodservice Industry. The product line includes a full line of brick-oven cooking solutions, refrigerated prep tables, mixers, slicers. Marra Forni currently sells and supports its products in 5 continents and 23 countries worldwide.
marraforni.com | inquiries@marraforni.com | 888.239.0575
Follow us
LinkedIn: Linkedin.com/in/marraforni Instagram: instagram.com/marraforni/