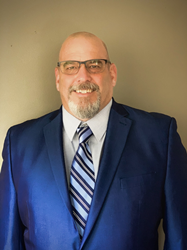 "Having known and worked with Steve for many years, he's a great fit with our organization and I know that he'll contribute heavily to our successful growth! His experience definitely brings an operational perspective to his new sales role" stated Griffith
BELTSVILLE, Md. (PRWEB) August 05, 2020
Marra Forni announces the appointment of Steve Gill as the company's Central Regional Sales Manager, reporting to Todd Griffith, Vice President of Sales & Marketing. Gill is a veteran of the commercial foodservice industry with considerable experience with both cooking and refrigeration product categories and applications. His past industry experience includes Alto-Shaam, where he served as Regional Vice President of Sales in the Central Region, followed by executive leadership roles in Sales & Marketing with both Standex and ThermalRite/Everidge. "I'm personally excited to welcome "Gilly" to the Marra Family! Having known and worked with Steve for many years, he's a great fit with our organization and I know that he'll contribute heavily to our successful growth! His experience definitely brings an operational perspective to his new sales role" stated Griffith. In his new position, Steve will be responsible for Marra Forni's regional strategic development and execution as well as key account development and rep group management within the Central Region, extending from Texas to North Dakota and East to Illinois and Wisconsin. Steve resides in Houston, Texas with his wife of 24 years (Kristine) and his two daughters; Katherine (age 20) and Karrington (age 13), and his son Reagan (age 16). In his spare time, Steve coaches baseball and football is actively involved in the USA Water Polo community and participates in various community activities.
Marra Forni's domestic restructuring also includes a realignment of regional territories, including; Jeff Gawryk as Western Regional Sales Manager (Western U.S. and W. Canada), Anthony Pilla as the Northeastern Regional Sales Manager (including Eastern Canada) and John Conklin as the Company's Southeastern Regional Sales Manager. Francesco Marra, President & CEO added: "we have assembled a great team of foodservice professionals and this marketplace consolidation with give us the opportunity to provide an even greater level of attention and focus within the respective regions as we continue to grow our business through relationship development with dealer partners, design consultants, key accounts and our existing customers – the Marra Forni Nation!"
Marra Forni, based in Beltsville, MD, is a leading domestic manufacturer and global supplier to the commercial foodservice Industry. The product line includes a full line of brick-oven cooking solutions, refrigerated prep tables, mixers, slicers. Marra Forni currently sells and supports its products in 5 continents and 23 countries worldwide.
marraforni.com | inquiries@marraforni.com | 888.239.0575
Follow us
LinkedIn: Linkedin.com/in/marraforni | Instagram: instagram.com/marraforni/