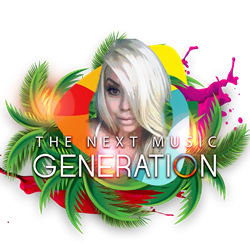 Why do you have to look a certain way to fit in; when you were born to stand out
TORONTO (PRWEB) July 01, 2020
Toronto, Canada Mary Anne McMullen, the CEO of The Next Music Generation, announces her candidature for one of the Toronto city councilor's position. Given the golden track record of 13 outstanding years as a project manager and her work for civil society, the graduate of the University of Toronto is being considered by far the most suitable candidate for a membership of the city council.
Even without holding a public office yet, McMullen has been active in the civil services for the city. In the past months, McMullen has been actively working with the city of Toronto as being a panelist and assisting with putting together the Poverty and Homelessness Committee.
Living a childhood and her teenage life full of struggle and financial upheaval, McMullen considers the statistics of poverty and homelessness in Toronto a disgrace to her people and her city. The true daughter of Toronto is committed to devise policies and mend the use of public funds to end this menace.
Mary Anne McMullen also aims to improve the relationship between employer and employee and elevate the working environment for everyone. Besides this, McMullen does not project any of her ambitious manifests to impose it upon the people, rather she seeks the feedback and proposals from the people of Toronto to establish what they really care about and what changes do they really aspire.
The unwavering commitment, dedication, and passion has already placed Anne McMullen on the music industry pedestal. From heading TNMG as CEO to being part of many industry conferences, awards, TV shows, and music events, McMullen has come a long way and proved her worth. It is evident in the progress of TNMG, which is in the process of starting an award show.
"Why do you have to look a certain way to fit in; when you were born to stand out," believes McMullen. "Mary Anne McMullen would make a great city councilor because she cares for the people, and she has respect for people. She is about the need of the people who will go places where they are most scared to go," says one of the supporters of Mary Anne.
About Mary Anne McMullen
Mary Anne is the CEO of The Next Music Generation (TNMG), a company that serves as a wide platform for the young musicians to get launched in the industry. She has an exhaustive list of attainments in her life. Over the years, she has also spoken dynamically on various panels such as The Ontario Association Of Children's Aid Societies, CUT Connex 2017 awards. She has participated in multiple awards, showcases festivals such as Juno, CUT Connex 2017 Manifesto, Canadian Country Music Awards, Youth Day, Toronto Italian film festival. She showcases unparalleled enthusiasm, compassion, forward-thing, and hard work in all her endeavors, which in turn produce astounding results.
To learn more about her visit http://www.maryannemcmullen.com
Emails are welcome at info@maryannemcmullen.com