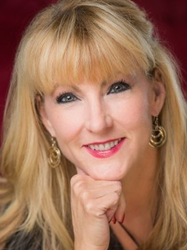 If my experience can benefit others, I am here to share and to serve. Serving on the Board of Trustees is a great honor...Mary Garlock, RFC®.
MIDDLETOWN, Ohio (PRWEB) December 07, 2021
For over 23 years Mary M. Garlock, RFC®, AIF® has dedicated herself to her clients. By providing warm and insightful guidance, tailored to her client's needs, goals, and dreams, Mary is able to help them build a plan for the future. She presents investment solutions to help simplify and enhance the quality of her client's lives. Mary is a registered and licensed professional, trained to objectively analyze the client's needs and help to create a plan designed to pursue your unique goals. With that in mind, she now brings those attitudes and convictions to serve to the Board of Trustee as a willing promoter of the IARFC.
Admittedly Mary enjoys being in the public eye and would enjoy any opportunity to represent the Association. She brings to the Trustee Board deep marketing experience fostered by some of the most notable coaches in the industry. Much of her happiness in life has come from working in a field that she loves. By her own acknowledgement and her desire to be part of the Board of Trustees, it is now important to her to give something back.
On her election Mary comments: "If my experience can benefit others, I am here to share and to serve. Serving on the Board of Trustees is a great honor. I love walking the path with my clients who have placed so much trust in me and feel immense gratitude when they smile realizing our plans have come to fruition! Educating others on how money works and watching the light come on when they "get it" makes me a little giddy!"
Mary will be assisting in the task at hand for the entire board - to embrace 2022 as a transition year for the Association. In 2023, the current Chair, H. Stephen Bailey is retiring from his position and will be handing over years of IARFC policy changes that have put the Association on a stronger footing. This Board will be continuing on with a one, three, and five year plan in place, building upon a solid foundation from which to expand the IARFC's mission and vision.
"Part of my goal for the end of 2021 is to have a fully staffed Trustee Board with experienced, knowledgeable, and leadership-minded individuals to start off the new year," explains IARFC Trustee Chair, Dr. H. Stephen Bailey, MRFC®. "With Mary and our two other newly elected Trustees, I feel the IARFC has achieved this goal beyond measure. I look forward to relying on their guidance as we expand the influence and visibility of the Association in 2022"
For more information on the IARFC visit http://www.iarfc.org. Questions on membership and inquiries on serving the Association through volunteer roles can be directed to Susan Cappa, IARFC Public Relations at susan@iarfc.org.