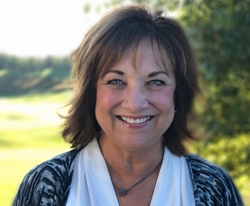 Every life saved is a win. Every life lost is one too many.
PITTSBURGH (PRWEB) November 18, 2021
Mary M. Newman, MS, Co-Founder, President & CEO of the Sudden Cardiac Arrest Foundation, has been named recipient of the 2021 American Heart Association Resuscitation Science Champion Award. The award "recognizes an individual who has demonstrated commitment to the field of resuscitation science, through championing research and/or clinical improvements, supporting resuscitation scholars, and serving as a passionate advocate for our field."
"Congratulations on behalf of the American Heart Association and the Resuscitation Science Symposium Program Planning Committee," said Benjamin S. Abella, MD, MPhil, FAHA, and Michael W. Donnino, MD. "We thank you for your hard work in establishing the Sudden Cardiac Arrest Foundation and your dedication to resuscitation science and education to improve survival from cardiac arrest."
Sarah Perman, MD, who introduced Newman, added, "Ms. Newman identifies connecting with patients and families affected by sudden cardiac arrest and helping them navigate healthy paths forward as her most meaningful experiences. This is echoed by the many families and survivors—those whose impressions count the most—who sing her praises for her tireless advocacy and unwavering dedication to their recoveries."
Newman is a long-time advocate who has worked relentlessly to help save lives threatened by sudden cardiac arrest. In her remarks at the symposium, she described her career path and acknowledged those who helped guide her along the way. She saluted her mentors, James O. Page, founding publisher of the Journal of Emergency Medical Services; Hans H. Dahll, founding president of Laerdal Medical U.S.; and Peter Safar, MD, one of the inventors of cardiopulmonary resuscitation (CPR).
She also shared her perspective about progress in the field in recent years, highlighting:

Heart screening initiatives
More widespread CPR training in schools
More widespread deployment of automated external defibrillators (AEDs)
Technological advances such as notification apps like PulsePoint
The growing community of survivors
Deeper appreciation for the need to support both survivors and caregivers in their journeys.
Yet so many critical challenges remain, she said.

If sudden cardiac arrest is a leading cause of death in the U.S., why do most people draw a blank when they hear the phrase?
Why do people still confuse cardiac arrest with heart attack?
Why don't all students learn CPR before high school graduation?
Why do we continue to see so many tragic reports of young athletes who die from cardiac arrest?
Why aren't AEDs as ubiquitous as fire extinguishers?
"The Sudden Cardiac Arrest Foundation is working to address these issues," said Newman. "As we celebrate our 15th anniversary, we are focused on:

Further development of our Survivor Network
Research in collaboration with academic universities to develop resources for survivors and caregivers, and
Promotion of the national Call-Push-Shock educational movement, designed to empower laypersons to help save lives."
"As we move forward in our shared quest to improve survival," said Newman, "Let this be our guiding principle: Every life saved is a win. Every life lost is one too many."
To support Sudden Cardiac Arrest Foundation initiatives, click here.
About Sudden Cardiac Arrest
Sudden Cardiac Arrest is a life-threatening emergency that occurs when the heart suddenly stops beating. It strikes people of all ages who may seem to be healthy, even children and teens. When SCA happens, the person collapses and doesn't respond or breathe normally. They may gasp or shake as if having a seizure. SCA leads to death in minutes if the person does not get help right away. Survival depends on people nearby calling 911, starting CPR, and using an automated external defibrillator, or AED, (if available) as soon as possible.
About Sudden Cardiac Arrest Foundation
Sudden Cardiac Arrest Foundation is a national community benefit 501(c)(3) organization celebrating its 15th Anniversary. Our vision is to eliminate preventable death and disability from sudden cardiac arrest and support people affected by SCA. Our mission is to raise awareness of SCA and promote initiatives that help save lives through education, research, and community. Sudden Cardiac Arrest Foundation is a proud co-sponsor of the Call-Push-Shock movement.