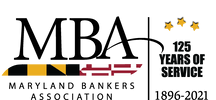 "These bright young professionals represent the future of Maryland's banking industry. I look forward to watching them grow over the next year and look forward to working with them, equipping them with all the tools necessary to become the effective leaders that we know they can be."
ANNAPOLIS, Md. (PRWEB) November 02, 2021
Now in its 7th year, the Maryland Bankers Association's (MBA) Emerging Leaders "Champion" Program is a structured leadership development program designed specifically for Maryland's banking community. As one of the MBA's flagship programs, the Emerging Leaders program is designed to foster diversity and inclusion, equipping all the participants with the skills they need to become "Champions" within the banking community by facilitating meetings with Maryland and national industry leaders.
The cohort consists of outstanding individuals who were identified and selected by their banks as future industry leaders. During the year-long program, the cohort will attend leadership development, peer networking, and knowledge sessions with industry, community, and advocacy leaders. Over the next year the cohort of 19 will attend seven different "anchor meetings" with thought-leaders in the banking industry, at locations across Maryland. Additionally, participants will complete a professional development, advocacy, and Emerging Leaders community service project.
The beginning of the 2022 cohort's program is just another example of the commitment the MBA has to serving Maryland's banking community.
"It is always exciting to welcome the new cohort of Emerging Leaders," said MBA president Ramon Looby. "These bright young professionals represent the future of Maryland's banking industry. I look forward to watching them grow over the next year and look forward to working with them, equipping them with all the tools necessary to become the effective leaders that we know they can be."
Incoming Cohort of 2022 MBA Emerging Leader "Champions"

Jason Parker, Vice President, Bank of Ocean City
Kameron Shives, Loan Operations Specialist I, Middletown Valley Bank
CJ Joyner, Branch Manager, Eagle Bank
Gary "J.R." Delauter, Jr., Vice President, Deposit Operations, Woodsboro Bank
Kristopher Kozlowski, Branch Manager, Shore United Bank
Rachel Walters, Loan Administration Manager, Shore United Bank
Leah Gregg, Treasury Management Relationship Officer, First United Bank and Trust
Alan Mullendore, VP and Managing Director of Client Relationships-East, First United Bank and Trust
Matthew Waybright, Branch Manager, AVP, Sandy Spring Bank
LaDonna Pimble, Card Operations Fraud Analyst, Sandy Spring Bank
Sylvia Morgan, Card Servicing & Fraud Investigations Analyst, Sandy Spring Bank
Lourdes Lopez, Small Business Relationship Manager, Officer, Sandy Spring Bank
Christopher Birdow, Jr. Commercial Relationship Manager, Sandy Spring Bank
Rachael Smith, Credit Analyst II, Queenstown Bank of Maryland
Kristina Hoffmann, BSA Officer, Queenstown Bank of Maryland
Desiree McCracken, AVP, Provident State Bank, Branch manager
Kara Macko, Assistant Vice President, Harford Bank
Kim Shaw, VP, Lending Administration Manager, Community Bank of the Chesapeake
Founded in 1896, the Maryland Bankers Association (MBA) is the only Maryland-based trade group representing banks in the state. MBA's member banks employ about 28,000 banking professionals in nearly 1,400 branch offices across the state.