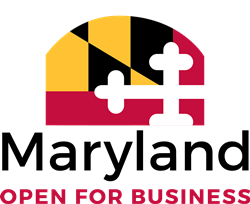 Maryland's business landscape is flourishing as we head into the Spring season, and our state's businesses are adapting and innovating, with many achieving impressive growth and expansion. - Tom Riford, executive director of the Maryland Marketing Partnership
BALTIMORE (PRWEB) March 16, 2023
The Maryland Marketing Partnership, which helps drive Maryland's branding and marketing efforts to attract businesses, create jobs, and grow the state's economy, today shared a summary of the latest news from companies and organizations that are part of the partnership.
"Maryland's business landscape is flourishing as we head into the Spring season, and our state's businesses are adapting and innovating, with many achieving impressive growth and expansion," said Tom Riford, executive director of the Maryland Marketing Partnership. "As we approach Maryland Day on March 25, we are reminded of the resilience and ingenuity of our state's entrepreneurs and look forward to furthering their legacy."
Bozzuto, based in Greenbelt, has been named a Developer of the Year finalist in the National Association of Home Builders' 2022 Multifamily Pillars of the Industry Awards. Judged by a jury of peers, the awards highlight development concepts, financing strategies, design, and marketing in the apartment and condominium marketplace. Bozzuto has also found opportunity in economic uncertainty, raising a fund of a little more than $50 million that will be used to develop or acquire $300 million in new apartments in "high barrier to entry" markets from Florida to Massachusetts.
Cloudforce, based in National Harbor, joined Prince George's Council Chairman Tom Dernoga and Vice Chairman Wala Blegay at the Bi-County Business Roundtable Breakfast Event as BCBR's newest business member. The company also hosted its first annual Prince George's County Tech Council (PGCTC) networking event, Partnerships and Placements, and the President and CTO Husein Sharaf appeared as a featured speaker at Catholic University Finance Institute's inaugural Signature Event. Cloudforce supported this year's Black Engineer of the Year (BEYA) STEM Conference at Gaylord Convention Center and networked with HBCU students from around the country. On Inc. Magazine's 2023 Fastest Growing Mid-Atlantic Companies list, Cloudforce is Prince George's County's only pure-play tech firm named.
Eastern Watersports, based in Middle River and Maryland's go-to small business for outdoor recreational equipment and experiences, was featured prominently in the February issue of Baltimore's Child. The issue highlighted local summer camps specializing in one skill or area of interest and featured the camps at Eastern Watersports, which give kids ages eight through 16 the opportunity to learn about the Chesapeake Bay watershed while kayaking, swimming, sailing, and more; an Eastern Watersports camper was even featured on the cover! To learn more about the summer camps at Eastern Watersports, visit: https://www.easternwatersports.com/product/summer-camp/.
Harbor East, based in Baltimore and a vibrant waterfront neighborhood, announced that recent renovations and new retailers have added to Harbor East's appeal as an exciting destination for Baltimore residents and visitors. Harbor East Cinemas has recently been rebranded and renovated to include a new lobby, heated and reclining seats, and upgraded concessions. Clothing retailer Patagonia opened its largest retail store - and its first in Maryland - in the historic E.J. Codd building. Brilliant Earth opened its 24th showroom, offering a personalized one-on-one experience for selecting unique and eco-friendly jewelry. Pandora, the world's largest jewelry brand, will unveil its new store on Fleet Street this Spring.
Independent Can Company, based in Belcamp and a leader in the printing and manufacturing of specialty metal packaging, has made historic investments to solidify its position in the market. Independent Can Company became the only company operating the latest MetalStar 3, a nine-color printing line in the Western Hemisphere. This is in addition to having two six-color and one four-color MetalStar 2 printing lines in Maryland and Ohio. The nine-color line gives the company unmatched, single-pass capabilities for up to nine colors and will be instrumental in helping Independent Can Company achieve the goal of doubling output per labor hour and delivering product to customers within four to five weeks from order.
Route One Apparel, based in Towson, is celebrating "Maryland Month" with special promotions, giveaways, and partnerships on its trendy and affordable Maryland pride apparel and accessories for the entire month of March. Customers can text MDDAY23 to 84934 to be notified of Route One Apparel's biggest sale of the year and receive a code worth 25% off the retailer's Maryland Day collection. For full details, visit http://www.routeoneapparel.com and follow Route One Apparel on Facebook and Instagram. Route One Apparel is also a partner in the first Maryland Day Festival hosted by Power Plant Live! and Transcendent Events on March 25, a day filled with entertainment, food, retail vendors, and activities.
Peterson Companies, a longtime Maryland business, announced the opening of Japanese casual wear designer, Uniqlo, which will take place this fall at Downtown Silver Spring, a vibrant mixed-use shopping, dining, and entertainment destination located in the heart of Silver Spring, MD. Additionally, the company welcomed Nike Unite to Downtown Silver Spring last month. Born from the emblematic swoosh, Nike Unite stores are designed to reflect the heart and spirit of the communities they serve.
St. John Properties, Inc., based in Baltimore and one of the nation's largest and most successful privately held commercial real estate firms, has acquired Aviation Business Park, a three-building portfolio in Anne Arundel County, Maryland comprising of over 120,000 square feet of commercial office space. Additionally, Kennedy Krieger Institute has signed a lease with St. John Properties, Inc. for its third International Center for Spinal Cord Injury facility in the greater Baltimore metropolitan region.
SECU MD Foundation, the philanthropic arm of Maryland's largest credit union SECU, the state's largest chartered credit union, is pleased to continue its mission of supporting members and their academic aspirations through the SECU MD Foundation Scholarship Program. Since the program's inception, over $930,000 has been granted to more than 300 scholars. This year the program will exceed $1 million in scholarships awarded to its members. Applications are being accepted through May 5, and winners will be announced and celebrated in June 2023 at SECU's headquarters in Linthicum. Students working on their undergraduate, post-graduate, or certificate program are encouraged to apply at secumdfoundation.org.
TEDCO, based in Columbia, and Maryland's economic engine for technology companies, held a successful pop-up event celebrating a new partnership between TEDCO's MII and HJF and recently invested in technology startups Foretrace, JuneBrain, Neighborhood Sun, Infinite Schools, Inc (DBA Clymb), and NasaClip. The company partnered with the Maryland Department of Commerce to expand DefTech and announced the 2023 SBIR/STTR Proposal Lab cohort. TEDCO took a deep dive into the diversity, equity, and inclusion efforts while discussing the importance of these efforts on the greater Maryland innovation ecosystem through the latest TEDCO Talks episodes, and outlined critical steps to cultivate a thriving, inclusive and growing innovation economy throughout Maryland.
The University System of Maryland (USM), based in Baltimore and the state's public higher education system, has appointed Dr. Jacob Ashby as executive director of the University System of Maryland at Hagerstown (USMH). Ashby will be the regional higher education center's third executive director, beginning his service on April 5. Chancellor of USM Jay A. Perman has appointed, with USM Board approval, the search and screening committee for the new president of Towson University. The Chancellor also appointed Dr. Alison Wrynn to the position of USM senior vice chancellor for academic and student affairs.
Warehouse Cinemas, based in Frederick, is bringing a new movie experience to Baltimore in early spring 2023. Local movie fans will be able to enjoy heated leather recliners, a self-serve tap wall, a premium bar with movie-themed cocktails, and an elevated food menu. Last year, the company announced its third location was being opened in Baltimore, Maryland, in the former CineBistro location at the Rotunda. Warehouse Cinemas is now targeting an opening in early Q2 of 2023 after a slew of construction and permit inspection delays. The company has been featured on CNBC for its help in evolving the movie theater industry.
About Maryland Marketing Partnership
The Maryland Marketing Partnership, founded in statute as the Maryland Public-Private Partnership Marketing Corporation, develops branding strategy for the state, markets the state's assets, and encourages the location and growth of new businesses in Maryland.