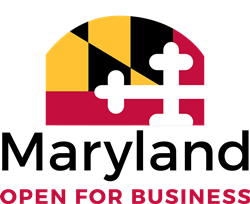 As we begin a new year, it fills me with great pride to watch our Maryland businesses cap 2022 off with success and start 2023 off with a bang. Businesses here are always focused on long-term growth and longevity while continuing to strengthen their relationships with patrons and communities.
BALTIMORE (PRWEB) January 31, 2023
The Maryland Marketing Partnership, which helps drive Maryland's branding and marketing efforts to attract businesses, create jobs, and grow the state's economy, today shared a summary of the latest news from companies and organizations that are part of the partnership.
"As we begin a new year, it fills me with great pride to watch our Maryland businesses cap 2022 off with success and start 2023 off with a bang," said Tom Riford, executive director of the Maryland Marketing Partnership. "The new ventures and offerings that are continuously developed help Maryland flourish. Businesses here are always focused on long-term growth and longevity while continuing to strengthen their relationships with patrons and communities."
Bozzuto, based in Greenbelt, has been recognized nationally as a Great Place to Work. Thanks to their emphasis on belonging and a strong focus on what Toby Bozzuto calls a culture of kindness, nearly 90 percent of employees agree Bozzuto is a great place to work. Toby Bozzuto was once again named to The Daily Record's Power 100 List, which recognizes outstanding leaders who have had a significant impact on communities across the state of Maryland.
Cloudforce, based in National Harbor, earned two Advanced Specializations from Microsoft in 2022. Cloudforce recently obtained Advanced Specialization in Azure Virtual Desktop (AVD), certifying Cloudforce's deep knowledge, extensive expertise, and proven success. Worldwide B2B marketplace leader, Clutch, named Cloudforce 2022 Global Leader in Development & IT Services and ranks Cloudforce first for Best IT Provider in the Washington, D.C. area, and the Bi-County Business Roundtable named Cloudforce Business of the Year. In November, Cloudforce welcomed Prince George's Community College Audio/Visual and Technology team members for a lunch-and-learn session on the latest Microsoft cloud offerings serving the needs of the higher education sector. Cloudforce finished out 2022 with a Gatsby-themed bash.
Peterson Companies, a longtime Maryland business, proudly announced that Spirit Park at National Harbor is open. Home to one of the largest American flags on the East Coast, Spirit Park serves as a modern tribute to the flag. This landmark space offers an outdoor amphitheater, stage, and one-of-a-kind artwork alongside views of the Potomac River. Spirit Park is open to the public and will be used throughout the year for events. An immense flag, unforgettable design elements, inspirational art, and patriotic details at the park serve to honor America''s tapestry and the history of all people who walk beneath its colors.
St. John Properties, Inc., based in Baltimore and one of the nation's largest and most successful privately held commercial real estate firms, announced that the Chesapeake Veterinary Referral Center signed a lease at Yorkridge Center North in Baltimore County. The 46,000-square-foot space will also include an emergency clinic that is open 24 hours a day, seven days a week. Baltimore Pickleball Club, LLC also signed a lease with St. John Properties, Inc. for the first fully-dedicated indoor pickleball facility in Baltimore County. The club is 12,000 square feet and is projected to open in late 2023.
SECU MD Foundation, the philanthropic arm of Maryland's largest credit union SECU, announced Morgan State University, Sinai Hospital of Baltimore, and Maryland Food Bank as the nonprofit recipients of $1 million in community impact grants. Furthering its commitment to education, health, and community development initiatives throughout Maryland, SECU will allocate the grants based on nonprofit needs and distribute them over the next five years in memory of SECU's longest-serving board member, Donald Tynes, Sr. This notes the largest sum and first commitment named in honor of a notable individual by SECU.
TEDCO, based in Columbia, announced a new collaboration between TEDCO's Maryland Innovation Initiative (MII) and The Henry M. Jackson Foundation for the Advancement of Military Medicine (HJF). The company also announced new programs of support for women entrepreneurs, and collaborated with thought leaders, including Maryland HBCU presidents, in TEDCO Talks episodes. In 2022, TEDCO was recognized as a Most Innovative Company to Watch, invested in technology startups Datakwip, Warrior Centric Health, SeeTrue Technology, VirgilHR, and Linshom Medical, and selected Recast Capital for its SSBCI Advisor and Allocator. MII and Linda Singh were winners at the Greater Baltimore Committee Bridging the Gap Awards, while TEDCO's chief investment officer, Jack Miner, graduated from Leadership Maryland Class of 2022. Through its funding and support, the Maryland Innovation Initiative (MII) continues to nurture tech-related businesses and retain a highly trained workforce.
The University System of Maryland (USM), based in Baltimore and the state's public higher education system, was well-represented in both chambers of the 2023 Maryland General Assembly as they convened in early January. In the House of Delegates, 55 of the 141 members graduated from or attended a USM institution, and 16 of the 47 members of the Senate graduated from or attended a USM institution. Collectively, more than one-third of the membership of the Maryland legislature studied at a USM university. Some legislative members attended multiple USM institutions, earning both undergraduate and graduate degrees.
Weller Development Partners, based in Bethesda, welcomed real estate executive Shane Omar as Partner. With decades of critical experience acquiring and developing major commercial real estate projects throughout the United States, Omar will work across all departments, focusing on pre-development and construction execution, and will play a key role in new acquisition evaluation and business development. With a unique understanding of the real estate development process from many different stakeholder perspectives, the addition of Omar will support Weller Development Partner's efforts to create long-term growth as it expands in key markets, both nationally and internationally.
About Maryland Marketing Partnership
The Maryland Marketing Partnership, founded in statute as the Maryland Public-Private Partnership Marketing Corporation, develops branding strategy for the state, markets the state's assets, and encourages the location and growth of new businesses in Maryland.