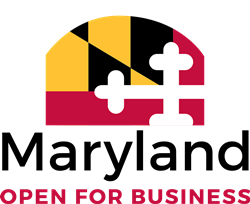 "There's never been a better time for entrepreneurs and businesses to discover what Maryland can do for them."
BALTIMORE (PRWEB) June 21, 2022
The Maryland Marketing Partnership, created by Governor Larry Hogan in 2016 to help drive Maryland's branding and marketing efforts to attract businesses, create jobs, and grow the state's economy, today shared a summary of the latest news from companies and organizations that are part of the partnership.
"With the growing advantage of Maryland's high-tech community, the emergence of a hearty entrepreneurial movement, the excitement of exceptional sports teams, and the support from a pro-business Governor, there's never been a better time for entrepreneurs and businesses to discover what Maryland can do for them," said Tom Riford, executive director of the Maryland Marketing Partnership.
Bozzuto, based in Greenbelt, has received the ENERGY STAR program's highest honor Partner of the Year designation for the sixth year in a row, with recognition for Sustained Excellence for the fourth consecutive year. ENERGY STAR participants partner with the U.S. Environmental Protection Agency (EPA) to deliver cost-saving energy efficiency solutions that protect the climate while improving air quality and protecting the public. The support of Bozzuto's associates, clients, and partners has helped the company find innovative ways to offer sustainable opportunities and improve its energy efficiency practices. Bozutto's Arcadia Power partnership allows residents to repurpose their utility bills to solar energy.
Cloudforce, based in National Harbor, is the leading force in the Microsoft cloud – creating, migrating, and maintaining custom cloud solutions for businesses and government. Cloudforce crafts and deploys accessible, scalable, and secure solutions to help clients manage and grow their business in efficient and innovative ways. In the first half of 2022, Cloudforce was named a Washington Business Journal's Best Places to Work and won its Diversity in Business award, and also was included on the Inc. 5000 Fastest-Growing Private Companies in America list. Cloudforce recently formed the Prince George's County Tech Council (PGCTC) in collaboration with Maryland Tech Council (MTC) and other leaders of the tech community in Maryland to promote technology and innovation in Prince George's County. Additionally, some of the company's philanthropic activities have included raising funds for the purchase and donation of 100 notebook computers for underprivileged students enrolled in our local community college, and "Future Force" – an internal initiative to educate and expose local youth to cloud computing.
Eastern Watersports, based in Baltimore, is expanding its presence this summer with two new rental locations at Port Covington Marina in Baltimore City and Cunningham Falls State Park in Frederick County. Opened in 2014, Eastern Watersports now operates five rental locations across the state to allow Marylanders to enjoy time on the water kayaking, paddle boarding, jet skiing, sailing, and more. Beginning Saturday, May 28, Eastern Watersports sites at Middle River, Dundee Creek, Hammerman Beach, and Port Covington have been open for rentals seven days a week, 10 a.m. – 7 p.m., through August. Eastern Watersports at Cunningham Falls is expected to open in June. Eastern Watersports annual passes are on sale now, offering memberships for individuals, couples, families, and corporations to enjoy unlimited access to rentals at all locations year-round. Visit http://www.easternwatersports.com to purchase.
Kaiser Permanente, based in Rockville, is helping increase access to COVID-19 testing, most recently donating 9,400 at-home COVID-19 test kits to various community-based organizations throughout the Mid-Atlantic region— including several in Maryland, such as the Montgomery County Coalition for the Homeless, the Greater Riverdale Health Fair, Baltimore County Public Schools, and several salons and barbershops that participate in Kaiser Permanente's Good Health & Great Hair program. Kaiser Permanente and the Initiative for a Competitive Inner City (ICIC) also announced the nomination period for the fifth cohort of the Baltimore Inner City Capital Connections program – a tuition-free "mini-MBA" program that seeks to help local and diverse business owner raise capital and build capacity.
Peterson Companies, a longtime Maryland business, announced a new restaurant concept, Charley Prime Foods, to open this fall at rio, Gaithersburg's premier open-air shopping, dining and entertainment destination. Charley Prime Foods, a spinoff of the popular D.C. restaurant Bar Charley, will focus on quality American eats and innovative cocktails. Additionally, National Harbor, Peterson's waterfront resort destination, will add two new tenants to the mix including Brazilian Steakhouse, Fogo de Chao and specialty candy store and sweets experience, It'Sugar. The pair join a growing list of new restaurant and food retailers announced earlier this year at National Harbor.
Route One Apparel, based in Towson, recently announced a new collaboration with country music singer/songwriter and Maryland native Jimmy Charles to celebrate his summer hit "It's a Maryland Thing (You Wouldn't Understand)". Additionally, the Maryland pride retailer's founder Ali Von Paris was named an Entrepreneur Of The Year® 2022 Mid-Atlantic Award Finalist.
St. John Properties, Inc., based in Baltimore, has entered the Texas market with the recent opening of a new regional office in Austin. The company, one of the nation's largest and most successful privately held commercial real estate firms, also announced that Second Sight Systems, LLC has signed a lease for 15,000 square feet of space at a 93-acre business community near BWI Airport in Anne Arundel County to establish a co-headquarters and hire approximately 50 employees. Most recently, St. John Properties announced a new lease with Medifast. The global company has opened the Medifast Product Innovation Center, a new 18,360 square foot research and development hub positioned within a business community developed and managed by St. John Properties, Inc. in Baltimore County.
TEDCO, based in Columbia, will receive up to $50 million from Governor Hogan's small business relief plan that was approved for funding from the United States Treasury Department's State Small Business Credit Initiative (SSBCI). TEDCO is Maryland's economic engine for technology companies and will allocate the funds into four existing programs targeting technology-based Maryland businesses and entrepreneurs. The Maryland Stem Cell Research Commission, a TEDCO program, will grant $7 million in award funding to research that will strengthen and advance stem cell treatments and technologies in Maryland. Recipients include 24 scientists accelerating research at Johns Hopkins University, Britecyte, Inc., RenOVAte Biosciences, Inc., RoosterBio, Inc., and the University of Maryland, Baltimore. Additionally, TEDCO announced its Builder Fund invested $150,000 in AudioOne, Inc., a technology start-up based in Maryland.
Weller Development, based in Baltimore, announced plans for growth and expansion in anticipation of completion of Phase 1B in Port Covington in the Spring of 2023. Weller will continue to manage construction of Phase 1B, the 1.1 million-square-foot phase currently underway, through its completion, while focusing on growth in several key markets both nationally and internationally. Weller Development will relocate its headquarters to Bethesda, Maryland as part of this growth and expansion plan and will continue working to develop community-driven mixed-use projects locally, regionally, and internationally. Learn more about Weller Development's work and on-going projects here: https://wellerdevelopment.com/news/
About The Maryland Marketing Partnership
The Maryland Marketing Partnership, founded in statute as the Maryland Public-Private Partnership Marketing Corporation, develops branding strategy for the state, markets the state's assets, and encourages the location and growth of new businesses in Maryland.