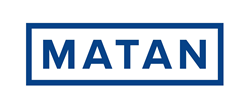 "With efforts underway in earnest to begin construction, our team is excited to officially move this project to fruition." - Brad Benna, Matan Companies
FREDERICK, Md. (PRWEB) September 12, 2019
Matan Companies announced today the closing of the purchase of 7413 Cushing Road, Manassas, VA, a 13.56-acre property situated in the heart of Prince William County's I-66 corridor. Located next door to FedEx Ground's 175,000 square foot distribution hub, the site offers excellent proximity to I-66 and over 1,000 feet of frontage along Prince William Parkway.
Branded as "Parkway 66", the state-of-the-art 187,787 square foot Class A industrial building will feature a minimum 32' clear ceiling height, tilt-up concrete construction, 40'x40' column spacing, a 50' speed bay, 120' truck court, along with LED lighting and an ESFR sprinkler system. Matan anticipates delivering the shell building in August 2020. Tenant improvements could commence as soon as May 2020.
"With efforts underway in earnest to begin construction, our team is excited to officially move this project to fruition," said Brad Benna of the Matan Companies. "Given the region's strong outlook, with Northern Virginia leading the way, we couldn't be more excited to kick things off in Manassas."
Matan Companies would like to thank Jones Lang LaSalle and Arlington Realty for their assistance with this transaction.
About Matan Companies
Matan Companies, headquartered in the Washington, D.C. suburbs, is one of the region's premier commercial real estate services and development firms. Founded over 40 years ago on the principle of providing a comprehensive, full service approach, the firm's current portfolio consists of over 6.5 million square feet of office/industrial assets, 4 million square feet in the development pipeline, several active residential developments, and a separate portfolio of multifamily units. The company delivers a full range of services to their real estate investors and tenants including asset and property management, leasing, and tenant services. For additional information about the Matan Companies, please visit http://www.mataninc.com
Link to Parkway 66 Rendering: https://mataninc.sharefile.com/d-s8efd8e8e74e49d6b