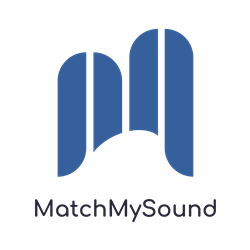 This innovative song platform introduces such an exciting opportunity for Joe Bonamassa to connect with his fans in a truly meaningful, new way.
LAKESIDE, Conn. (PRWEB) January 20, 2021
MatchMySound music practice and feedback technology and J&R Adventures have partnered to develop a unique digital song platform for Joe Bonamassa which will enable guitar enthusiasts everywhere to interact with his music as they learn and perform his songs.
With this exclusive Joe Bonamassa platform, users can slow down tracks, learn parts, loop, play along, and record themselves for guided feedback on their performance. MatchMySound designed the platform to offer artists a new way to interact with their fans and create a new stream of revenue from their art.
"Even before COVID, everything in the music industry had changed. Music artists' revenues have been disrupted, from CDs and books to streaming and downloads, which has led to the need for a new way for artists to leverage and share their greatest asset," said Bobby Ekizian, GM of J&R Adventures. "And with the touring industry on pause, this innovative song platform introduces such an exciting opportunity for Joe to connect with his fans in a truly meaningful, new way."
"Joe's new song platform promises to transcend the artist-fan relationship to deliver his celebrated music to the next generation of guitar players," said Steve Freeman, MatchMySound Executive Director of Partnerships, Artist Relations, and Corporate Sales. "This is a game-changer, and as a guitarist and a huge fan of Joe's playing, I am beyond excited to see this come together."
For updates on the app's release date, fans can visit http://www.jbonamassa.com. Artists interested in developing their own platform can contact sfreeman@matchmysound.com for more information.
About Accelerando
Accelerando is a music education company that specializes in music assessment technology. Its flagship practice and feedback technology, MatchMySound, powers the apps Achieve Music, Noteflight's SoundCheck, MusicFirst's Practice First, Habits of a Successful Musician series, Piano Adventures' Sightreading Coach, My Choral Coach, and Marching Band Pro. A respected technology leader in music education, the company has license agreements with major publishers, including Hal Leonard, Alfred Music, GIA Publications, Music Sales, and Piano Adventures. Accelerando also works with School of Rock, one of the world's largest music lesson providers. The company recently developed Songley, an app that is transforming the relationship between performing artists and their fans. The company's mission is to make learning fun, exciting, and affordable, and proudly serves its solutions to publishers, schools, private teachers, student musicians, and hobbyists worldwide.
About J&R Adventures
J&R Adventures, founded in 2006, is the official music management company and record label for blues-rock titan and GRAMMY award nominated artist Joe Bonamassa. They are a full-service firm that handles everything from Joe Bonamassa's album releases and concert tours, to his marketing, press, e-mail marketing, and social networking.