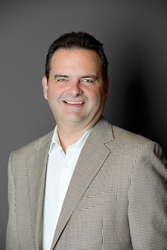 "Yves is a seasoned leader who brings a wealth of experience in the testing and inspection market," Robert Wiebe, CEO Matrix Sciences International, Inc.
CHICAGO (PRWEB) April 22, 2020
Matrix Sciences International Inc. has named Mr. Yves Raymond as Vice President, Corporate Development, effective immediately.
Reporting directly to Matrix Sciences Chief Executive Officer, Robert Wiebe, Mr. Raymond will be a key member of the senior leadership team and responsible for the continued develop of new capabilities to the portfolio of client services and the growth of the business footprint through merger and acquisition activities. His responsibilities will include coordination of the Company's acquisitions and integration initiatives which have historically been a pivotal corner stone of Matrix Sciences success.
"Yves is a seasoned leader who brings a wealth of experience in the testing and inspection market and has continually demonstrated a solid track record of successful acquisitions throughout his career " said Robert Wiebe, Chief Executive Officer of Matrix Sciences. We are excited to welcome Yves and his passion for growth and innovation to the Matrix Sciences team.
Yves Raymond most recently served as Director of Corporate Development at BrandSafway Inc., where he managed the merger and acquisition activities for the business. Mr. Raymond has also held several key senior management positions within the sales and marketing, product development and corporate development functions within Bureau Veritas and Motorola. He has a Bachelor of Business Administration Degree from the University of Ottawa (Canada). He also holds an MBA from the J.L. Kellogg Graduate School of Management at Northwestern University (U.S.A).
"Matrix Sciences brings together the expertise, resources and support needed to partner with the food supply chain to ensure food safety from farm to consumer, and I am excited to play a role in shaping its future," said Raymond. "Matrix Sciences is already changing the way food supply chain players manage the information required to make informed decisions with confidence, and the consistent production of safe, quality food, and there is so much potential for them to do more in the emerging food safety ecosystem. I look forward to helping to continue to build upon their existing success."
About Matrix Sciences International Inc.:
Matrix Sciences is a growing network with the shared purpose of delivering accurate, timely and insightful information so that customers have what they need to bring safe, quality food to market. Its laboratory network includes facilities in Columbus, Chicago, Green Bay, Portland, Northern Indiana, and California, is complemented by is sensory and product research facilities in Michigan and across Canada.