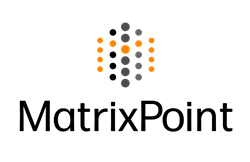 We have decided to provide these services as we have directly heard from our clients that the fast changing media and marketing landscape is giving them an opportunity to take more control, but they still need assistance in the transition and implementation
IRVINE, Calif. (PRWEB) September 22, 2020
MatrixPoint, a data-centric consulting firm specializing in marketing efficiency and data privacy compliance, today released its new business practice offerings of in-housing analysis, strategy, and implementation for businesses seeking to take control of their marketing.
These new offerings focus on media auditing, media and marketing analysis and implementation consulting.
MatrixPoint media auditing practice focuses on helping companies obtain transparency and control on how their media dollars get spent and ensuring all parties utilized have the client's best interest in mind.
The MatrixPoint media and marketing analysis practice focuses on helping companies evaluate the effectiveness of their marketing activities ranging from strategy, vendor selection, setup, and optimizations.
Additionally, MatrixPoint provides implementation consulting to help clients in-house a portion or all of their marketing needs.
"We have decided to provide these services as we have directly heard from our clients that the fast changing media and marketing landscape is giving them an opportunity to take more control, but they still need assistance in the transition and implementation" said MatrixPoint, Managing Partner, Brian Mahoney.
MatrixPoint is a specialty consulting firm dedicated to helping clients navigate the complexities of the modern digital landscape. Our team of media and marketing consultants, data privacy and compliance experts, and software engineers bring a unique perspective to help businesses understand and leverage their data, comply with changing regulations, anticipate the unpredictable, adapt rapidly to disruption, and outperform in their specific markets.
ABOUT MATRIXPOINT
MatrixPoint Consulting was created to help companies improve their business processes, their relationship with their customers, and ultimately, their bottom line. We are continuously evolving how we work and how we look at the ever-changing marketplace, so we can continue to deliver meaningful, sustainable results for our clients and their customers. For more information please visit thematrixpoint.com.