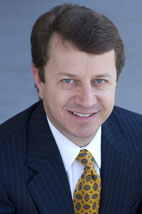 It was a tough case; however, in the end, we triumphed and were able to give this boy and his family some peace of mind and security.
Tampa, FL (PRWEB) January 28, 2016
According to court documents in the case (No. 12-CA-014894) in the Circuit Court of Hillsborough County in Tampa, FL, Powell's client, a 10-year-old boy, received the monetary settlement after injuring his arm and receiving second-degree burns in the adults-only gym of the Camden Bay Point Apartments, where he and his mother were residents. Court documents further state that the injury allegedly occurred when the boy, who was with a friend, reached under a treadmill to retrieve a ball he was playing with that got sucked under the end of the treadmill and his hand got yanked under the machine, which was going full speed, breaking both the ulna and radius bones in his right arm. After sustaining the injury, he was hospitalized for ten days.
According to court documents, a vocational assessment found that the boy would have a "mild loss of earning capacity" between 10% and 20% based upon him not being able to work outside in the sun or hot environments. Additionally, it was suggested he would likely not progress beyond a high school diploma.
Court documents further state that the defense called the supervisor of maintenance of the apartment complex who admitted on cross examination that he knew the kids had been in the gym before and that there was no training or procedures about how to handle kids in the gym other than to tell them to leave. He explained that construction was going on around the gym, but it was all outside work, replacing siding and nothing had been done on the inside. However, he allegedly could not explain the five-gallon bucket containing cement (as testified to by the boy's friend) that was used to prop open the gym door.
"The jury deliberated for four hours before reaching their verdict. The jury awarded $1,500,000 for past pain and suffering, $610,000 for future pain and suffering, $330,000 for future loss of earning capacity and the rest for future medical expenses," said Powell. "It was a tough case; however, in the end, we triumphed and were able to give this boy and his family some peace of mind and security."
About Matt Powell
Matt Powell is a personal injury attorney, dual Board Certified by the Florida State Bar and Board Certified as a Civil Trial Lawyer by the National Board of Trial Advocacy, with an "AV" rating by Martindale-Hubble. He has spoken, presented, and written on a various number of topics over the years. Matt continues this by regularly updating his blog and writing on various issues that pertain to personal injury law. For more information concerning personal injury law or for a consultation, please call (813) 222-2222, or follow Matt on Facebook. The law office is located at 304 S. Plant Ave., Tampa, FL 33606.
About the NALA™
The NALA offers local business owners new online advertising & small business marketing tools, great business benefits, education and money-saving programs, as well as a charity program. For media inquiries, please call 805.650.6121, ext. 361.