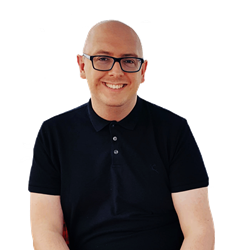 AUSTIN, Texas (PRWEB) June 09, 2020
Maverrik, the business growth training consultancy has reached the incredible milestone of 100,000 learners.
Dean Seddon, who founded Maverrik, launched the business as he was frustrated that there was not enough accessible business training which was practical for small to medium sized enterprises. He started the business to give business owners, sales people and marketers practical support to grow business revenue.
"There is a lot of great content out there, but we wanted to do something which would add value and could easily to applied in the real world. It's common knowledge in the training world that a lot of courses deliver great information, but doesn't translate into action. I think our practical approach has been one of the keys to putting 100,000 learners through our training courses." says Dean.
The Company's website states it has a mission to help 1,000,000 businesses grow. This 100,000 milestone is an important step in their journey to achieve their goal.
Mr Seddon is highly driven to help businesses, saying "We're not content until we have reached our goal and ensured that our training has made a positive difference for our learners and the businesses they represent."
The Founder isn't stopping at business training; however, he believes there is a lot more to it than just learning how to do something "Over the next year we will be launching courses and programmes to help people change their mindset to growth to help them identify opportunities and stretch their strategy to expand their revenue streams. It's more than just learning, it's strategic thinking, changing how businesses approach their business model and helping businesses find new business models".
We've looked at a lot of data and there is a huge problem businesses face when trying to grow. When they startup they hustle and work hard to get things off the ground. Yet just 4% of those businesses progress to one million turnover. Just 0.4% of business reach a multi-million revenue.
Many businesses struggle to move beyond the startup phase because of what is known as the complexity ceiling. Where a small business struggles to make transitions in systems, strategy and sales to move to the next stage of growth.
Maverrik's drive, led by Dean, is to change the statistics surrounding small businesses. In a 2016 study, it was revealed that just 4% of businesses achieve a revenue of one million and just 0.4% achieve a multi-million revenue. The Founder believes in part the reason is paradigm related.
Closing Dean shared "We've got a lot of work to do."