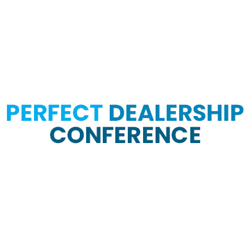 Meet and learn from the brightest minds in automotive retail.
NEW YORK (PRWEB) January 21, 2020
Max Zanan, automotive retail expert and bestselling author announces today he will be hosting the Annual Perfect Dealership Conference. The conference is taking place on Thursday, April 9th, 2020 from 8 am to 6 pm in New York City.
Perfect Dealership Conference is focused on elevating customer experience and profitability. "I've been to too many conferences that are heavy on selling and light on information. My goal is to gather the most progressive dealers and vendors so they can learn and share the best practices that positively impact customer experience and profits," said the founder and executive director, Max Zanan.
This conference will have over fifteen (15) speakers and keynote addresses presented by experts and thoughtful leaders that represent the most progressive dealers and dealership vendors. The conference will provide access to cutting-edge information and an opportunity for automotive professionals to network.
"Traditional brick and mortar automotive retailers are under attacks. Companies such as Carvana, Tesla, Jiffy Lube, and NAPA Auto Parts are grabbing market share and making it harder for car dealers to survive. This conference will provide real world applications about digital retail, alternative strategies, F&I and fixed ops," said Max Zanan.
Max is the best-selling author of Perfect Dealership, Car Business 101, and The Art and Science of Running a Car Dealership, Amazon's top-ranked automotive management books, and is recognized across the industry as a preeminent voice leading the charge for modernization of the auto retail industry
The Perfect Dealership Conference will also provide an excellent opportunity for vendors to showcase their company, position their organization as a thought leader, and network with the most progressive dealers. Contact Max Zanan regarding sponsorships.
Max and his team can work with any dealership, OEM or general agent to improve the bottom-line results and set strategies for long-term success.
To register for this conference, visit https://www.perfectdealershipconference.com/. The event will be held at Hotel Pennsylvania, New York, NY.
Tickets are limited so register early for the opportunity to learn and take your business to the next level.