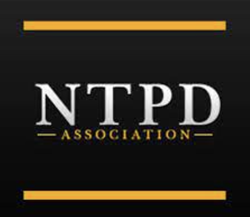 NASHVILLE (PRWEB) January 15, 2023
Thousands of people come together every year for the National Tractor Parts Dealer Association (NTPDA) Conference and Trade Show to discuss the latest news, technology, and trends in the industry. This year's event will be hosted at The Renaissance Nashville Hotel on January 19th through January 21st. 2023
Attendees of NTPDA 2023 will gain numerous opportunities to learn, explore, and grow meaningful connections with industry professionals. The conference committee has announced that the 2023 event will offer more networking opportunities than in previous years. Attendees can take advantage of direct connections with reliable parts manufacturing and distribution companies. Attendees will also have the opportunity to learn about the latest trends and topics from expert key speakers.
Maxiforce, a reputable diesel engine aftermarket parts provider, will be onsite to offer practical solutions to business. Maxiforce representatives, Chris Harper and Chris Bane, encourages attendees to stop by Booth #114 to discuss the latest developments in the industry.
Prospective conference attendees can download the Whova Event and Conference App on their desktops and/or mobile devices. The application allows attendees to create a personal or professional profile, enter contests, and network with other attendees. Prospective attendees can also utilize the app to review the conference agenda and obtain registration information.
The NTPDA is committed to helping professionals in agricultural and construction-related industries gain access to high-quality replacement parts. The organization has reserved local accommodations for the duration of the event at discounted rate of only $150 per night.
More About Maxiforce
Maxiforce is an aftermarket manufacturer and distributor of diesel engine parts. Maxiforce has gathered a loyal customer base for their high-quality and reputable customer service.
Maxiforce is devoted to manufacturing and distributing diesel engine parts for the following brands:
John Deere®
Perkins®
Caterpillar
Yanmar®
Cummins®
Kubota®
Mitsubishi®
Shibaura®
Komatsu®
IH/Navistar®
Maxiforce is committed to providing quality aftermarket parts, immediate shipping, and technical support. Reach out to Maxiforce directly for more information about our products.