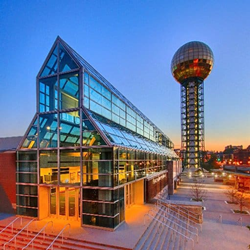 Join us at the Knoxville Convention Center for the 2021 Global TapRooT® Summit. We guarantee that you will learn unique skills, benefit from the exchange of best practices, and leave with a roadmap to success for your organization.
KNOXVILLE, Tenn. (PRWEB) December 15, 2020
Bringing a team to the 2021 Global TapRooT® Summit is one of the best annual strategies for an organization to maximize improvement on any budget, in any industry. Attendees at the 2021 Global TapRooT® Summit in Knoxville, Tennessee, June 14-18, will discuss best practices with industry leaders from around the world and learn about finding problems, alternatives to discipline, leading with emotional intelligence, and much more.
What is the Global TapRooT® Summit? An international event with world-renowned speakers and multiple tracks that share performance improvement success stories and root cause analysis best practices across industries and professions.
The 2021 Global TapRooT® Summit is designed to address issues confronted by professionals and to provide the best platform conducive to networking and benchmarking with representatives from leading global companies, performance-improvement experts, and knowledgeable TapRooT® instructors.
The Summit is the ideal environment for team-building, allowing a team to divide up and cover multiple sessions and stretching the benefits its organization derives from the Summit. Spending time together away from work allows individuals the opportunity to grow and contribute in a different, neutral setting.
Summit attendees are encouraged to present their proven best practices. A team can make quite an impact—learning, sharing, comparing, and teaching others when they return to their organization. Read more about bringing a team in this blog post.
After team members have covered the Pre-Summit options and the Summit sessions, they will convene on Friday morning for the Roadmap to Success session. The session will equip the team to return to the organization with a detailed, customized work plan and the way to implement it.
Companies bringing a team to the 2021 Global TapRooT® Summit receive great discounts:
Register 3 or more attendees simultaneously for a discount. Also, save when you register for the 3-day Summit plus a 2-day Pre-Summit course.
Groups of 3-9: $100 discount (per person) for the Summit and $100 discount for Pre-Summit courses*
Groups of 10+: $200 discount (per person) for the Summit and $200 discount for Pre-Summit courses*
*Must register all attendees at the same time on the same invoice to receive multi-attendee discounts.
Register today for the 2021 Global TapRooT® Summit—the best experience in team-building, performance improvement, and eliminating errors in the workplace. Use the Summit hashtag #taprootsummit to share your TapRooT® experiences—before, during, and after the Summit.
About System Improvements Inc. – TapRooT®
Founded in 1988, TapRooT® solves hurdles every investigator faces. TapRooT® root cause analysis takes an investigator beyond his or her knowledge to think outside the box. Backed with extensive research in human performance, incident investigation, and root cause analysis, TapRooT® is a global leader in improved investigation effectiveness and productivity, stopping finger-pointing and blame, improving equipment reliability, and fixing operating problems.