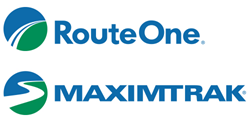 FARMINGTON HILLS, Mich. (PRWEB) February 03, 2020
MaximTrak, the automotive industry's premier finance and insurance (F&I) platform, has launched MaximTrak GO™, a customer-driven, dealer-controlled menu presentation that allows consumers to discover and select protection products, any time, any place, and through the convenience of their own mobile device. Today's modern consumers expect a speedy, frictionless, omni-channel shopping experience. With Maximtrak's latest technology release, dealers can achieve this by texting a link to their customers to launch a unique "text-to-transaction" experience that can improve customer satisfaction, product penetration, and profitability.
After creating a custom protection package for the customer, dealers can send a link directly to that customer's smartphone or tablet via text or email. From the comfort of any chosen environment, customers can discover and select the products that work for them, in advance of the in-store F&I and delivery process. They engage with sales tools, videos, and educational information with real-time calculations showing the financial impact of the products they select. Customers can also interact with MaximTrak GO to learn about product options and accept or decline products, creating their own package. After a customer selects their product options, they simply confirm their package, triggering a dealer notification to complete the transaction. GO is also perfectly suited for post sale follow up - a great opportunity for dealers to improve profitability and enable customers to further protect their purchase.
"MaximTrak is dedicated to delivering innovative tools to dealers to improve processes and boost customer satisfaction," said Imran Mussani, MaximTrak Vice President of Operations. "Maximtrak GO is an integral piece to this equation, moving the point of sale to where consumers are at and creating a seamless online to in-store experience."
MaximTrak GO is available to dealers as a stand alone offering or as a complementary offering to MaximTrak's FLITE®. MaximTrak's FLITE is an interactive showroom tool that engages dealership customers in a survey, which helps the customer self-identify risks, and builds a completely customized profile and menu of products that are directly aligned with the customer's needs and driving habits.
Dealers interested in MaximTrak GO can call 1.800.282.6308 or visit http://www.maximtrak.com to get more information or request a demo.
About RouteOne
RouteOne was formed in 2002 by Ally Financial, Ford Motor Credit Company, TD Auto Finance, and Toyota Financial Services to improve the F&I process for automobile dealers and their customers. Connecting thousands of dealers and finance sources in North America for vehicle financing, RouteOne's platform delivers a comprehensive suite of F&I solutions across multiple channels: in-store, online, mobile, and via third-party solutions.
MaximTrak, a RouteOne Company, offers an all-in-one, digitized platform for flexible F&I and is preferred by leaders in the industry concerned with efficiency, profitability, compliance, and the modern customer experience. The MaximTrak platform transforms the vehicle delivery process into a flexible, customer-friendly program that converts traditional F&I wisdom into consistent, repeatable, and sustainable results. More information is available at http://www.maximtrak.com.