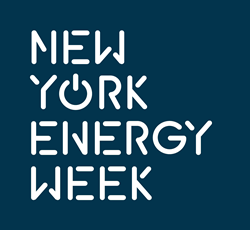 New York Energy Week demonstrates the power of collaboration between the public and private sector, global leaders, and the academic community in these efforts, and it is a great pleasure to join EnerKnol in welcoming everyone to its sixth NYEW event series this year.
NEW YORK (PRWEB) June 24, 2019
Ahead of its sixth annual event series, New York Energy Week has been recognized by Mayor Bill de Blasio as an initiative started in 2013 that "unites disparate corners of the energy industry to ensure that all stakeholders have the expertise and resources they need to best support their diverse constituencies in our rapidly changing world," according to a in a New York City Proclamation issued last week.
The City's Proclamation continues: "By showcasing the latest innovations in energy technology and climate policy, this week's events serve to disrupt and reimagine the [energy] industry, inspiring creative solutions to some of our planet's most pressing problems while fostering new relationships and economic growth."
New Yorkers are known for their resiliency and boldness, de Blasio states in the City's Proclamation, and the city needs to tackle challenges in a manner that is "worthy of its residents, from retrofitting all public buildings to pioneering a global protocol for cities to attain carbon neutrality by 2050."
In the City's Proclamation, de Blasio asserts that his administration "remains committed to protecting people of all backgrounds from the impacts of climate change, and we are grateful to NYEW for its partnership in this work."
"I applaud EnerKnol and all those in attendance this week for helping to forge a brighter, more sustainable future," the City's Proclamation reads, "and [I] look forward to their continued success."
The sixth annual New York Energy Week kicks off this Monday, June 24th, promising an exciting week of events focused on key innovations and challenges fueling industry-wide collaboration and investment that are organized around the theme of the Energy Ecosystem of the Future. The lineup of speakers at the June 24th Opening Ceremony includes higher-ups from the state's utility Con Edison; the New York Power Authority; the Mayor's Office of Sustainability; and the New York State Senate.
The week-long series will also include a tour of the iconic Woolworth Building's energy-efficient steam system; a panel discussion featuring experts from NYC Council and the NYC Department of City Administrative Services. This year's Ney York Energy Week also features the inaugural "Disruptors Day" Symposium comprising several round-table sessions and presentations for energy "disruptors" to present their business and technology.
About New York Energy Week
New York Energy Week is a "By the Industry, For the Industry" initiative launched to foster collaboration and investment in New York's rapidly growing energy economy. Energy policy data and analytics company, EnerKnol, Inc. created the annual event series in 2013 as part of its founding mission to fuel industry advancement through information access - bridging the diverse, and often fragmented energy industry. New York Energy Week is made possible by its supporting sponsors and leaders.