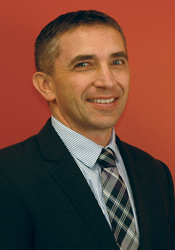 "In today's world, businesses seek a deeper understanding of the direct impact of their marketing and media efforts," said Adam Yansick
BLUE BELL, Pa. (PRWEB) March 21, 2019
Adam Yansick was named Senior Vice President, Director Media & Analytics according to Founders and Managing Partners, Ray Mayo and Jon Seitz. Adam had originally joined MayoSeitz Media in 2000 as one of its first employees, but had departed in 2014 for a senior role at Comcast Spotlight. He rejoined MayoSeitz Media in early 2018.
"Adam was one of the cornerstones of the agency in its early years, and contributed to our early success. Every client benefited by his work and focus on their success," said Ray Mayo, Co-Founder and Managing Director.
"We were sad when Adam left in 2014 but thrilled when he returned in 2018," said Jon Seitz, Co-Founder and Managing Director. "Adam is an extraordinary talent. We became an even stronger agency when he returned," added Mary Tyrrell, Executive Vice President, Chief Media and Operations Officer.
In addition to spearheading several of the agency's largest accounts, Adam leads the fast growing Analytics group within MayoSeitz Media.
"In today's world, businesses seek a deeper understanding of the direct impact of their marketing and media efforts. MayoSeitz Media is on the forefront of providing the tools for a deeper understanding," said Adam Yanisck.
About MayoSeitz Media
MayoSeitz Media is one of the leading independent media agencies in the United States and was selected in 2017 and 2018 as one of the Inc. 5000 fastest growing companies in the U.S. MayoSeitz is also one of a handful of independent media agencies to qualify and be accepted to the American Association of Advertising Agencies (4A's), the leading industry association. MayoSeitz Media clients include Visit Philadelphia®, Philadelphia Phillies, Penn Medicine, Trex, among many others.