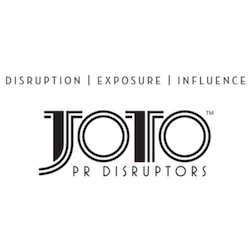 "We are open and completely auditable. Open access is the key to real transparency."
TAMPA BAY, Fla. (PRWEB) September 25, 2019
It's no secret that PBMs are considered culpable for high drug prices in the court of public opinion. As of late last month, 47 states had filed a collective 275 bills to address rising drug costs—nearly half of these bills pertained to PBMs [1]. Republicans and Democrats do agree on the need to lower these exorbitant costs; the conflict arises when it comes to logistics. With all the controversy swirling in the industry, MC-Rx Executive Vice President LaMar Williams is calling for all fellow PBMs to be accountable for their rebate practices and product placement on their formularies.
Rebate and formulary malpractices contribute immensely to the negative public opinion of PBMs. As the middlemen between drug manufacturers and pharmacies, PBMs negotiate prices with drug manufacturers. Those manufacturers want their product on as many formularies as possible, so they include rebates that PBMs can either partially pocket or pass-through to their clients, the plan sponsors. This former tactic can encourage negotiations that are more in favor of yielding greater rebate profit than the lowest net cost for consumers.
MC-Rx's approach to formulary and rebate management follows the lowest net cost methodology. They develop their preferred drug list based upon medications with the best efficacy and lowest total of acquisition cost, less available rebates. Their Pharmacy and Therapeutics Committee reviews and determines which drugs are the most therapeutically sound and cost effective.
"We allow our customers to see all components of their pharmacy claim data. They are able to view what was paid to the pharmacy and what we billed to their plan. Customers with rebate pass-through arrangements can elect to receive a similar level of detail," said Williams. "We are open and completely auditable. Open access is the key to real transparency."
Williams recognized the need to bring a strong, clear voice to the murky issue when his company signed with JoTo PR in June. MC-Rx wanted to bring clarity and set a standard for the PBM industry. "Communication efforts are vital in disseminating accurate information to the industry, our pharmacy customers, lawmakers, and ultimately, the consumers who are most positively-affected by lowered drug prices," continued Williams.
Karla Jo Helms, CEO of JoTo PR, recognizes the value of MC-Rx's purpose and need to lead the way in revamping the rising drug costs. "Major players in various industries tend to overuse the word "transparency" without really considering the definition or expectations attached to it," Helms said. "MC-Rx takes this to the next level with accountability—by holding themselves accountable and open for their practices to their clients."
MC-Rx is a full-service Pharmacy Benefit Manager with corporate offices in Gainesville, Georgia and Caguas, Puerto Rico, focusing on true openness leveraging real transparency, best-in-class service, and offering clients "lowest net cost." The company was formed by combining two URAC-accredited, world class PBM's (ProCare Pharmacy Benefit Manager and MC-21) and provides comprehensive, industry-leading service to clients in Puerto Rico and the U.S.
JoTo PR has a track record of innovative PR services that demonstrates their ability in gaining consistent news traction within the media for national and international organizations—helping provide front-line information about industry disruptions and technological solutions aimed at making markets better for consumers. The firm is a trailblazer in the PR industry, blending traditional PR expertise with digital media algorithms to harness the advantages of the current PR landscape. JoTo PR specializes in the healthcare, finance, and technology sectors, but they have worked for a variety of industries and non-profits, using a proprietary process to consistently identify, communicate, and distribute the latest news most valuable to journalists' readers, viewers, and listenership.
About JoTo PR DisruptorsTM:
After doing marketing research on a cross-section majority of 5,000 CEOs of fast-growth trajectory companies and finding out exactly how they use PR, how they measure it, and how they want the PR industry to be different, PR veteran and innovator Karla Jo Helms created JoTo PR and established its entire business model on those research findings. Astute in recognizing industry changes since its launch in 2009, JoTo PR's team utilizes newly established patterns to create timely PR campaigns comprising both traditional and the latest proven media methods. This unique skill enables JoTo PR to continue to increase the market share and improve return on investment (ROI) for their clients, year after year, beating usual industry standards. Based in Tampa Bay, Florida, JoTo PR is an established international public relations agency. Today, all of JoTo PR's processes are streamlined PR services that have become the hallmark of the JoTo PR name. For more information, visit JoTo PR online at http://www.jotopr.com.
About Karla Jo Helms:
Karla Jo Helms is the Chief Evangelist and Anti-PR Strategist for JoTo PR.
Karla Jo learned firsthand how unforgiving businesses can be when millions of dollars are on the line—and how the control of public opinion often determines whether one company is happily chosen or another is brutally rejected.
Being an alumna of crisis management, Karla Jo has worked with litigation attorneys, private investigators, and the media to help restore companies of goodwill back into the good graces of public opinion. Karla Jo operates on the tenant of getting it right the first time, not relying on second chances, and doing what it takes to excel.
Karla Jo has patterned her agency on the perfect balance of crisis management, entrepreneurial insight, and proven public relations experience. Helms speaks globally on public relations, how the PR industry itself has lost its way, and how, in the right hands, corporations can harness the power of PR to drive markets and impact market perception.
1. Mills, Shamane. "States Continue To Tackle Rising Drug Costs." Wisconsin Public Radio, 11 Sept. 2019