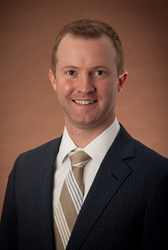 DALLAS (PRWEB) January 22, 2020
On January 8, 2020 McCathern, PLLC filed a Class Action Complaint against Unilever N.V., Unilever PLC, and Unilever United States Inc. on behalf of its client, the Plaintiff Janneth Pederson, in the U.S. District Court for the Western District of Texas' San Antonio Division (Case No. 5:20-cv-00020).
This action is being brought on behalf of "All persons, in the United States or Mexico, who purchased, used, or otherwise acquired Pond's Rejuveness Anti-Wrinkle Cream/Pond's Rejuveness Crema Antiarrugas, in or from Mexico, within the last four years and who suffered mercury-related injuries."
The Complaint alleges that Unilever manufactured, sold, and advertised its anti-aging beauty products in Mexico, including Rejuveness, that were used by Pederson and "found to contain toxic and illegal levels of mercury." Pederson, and any other putative class members, were injured by exposure to this mercury.
As the U.S. Environmental Protection Agency's "Mercury Study Report to Congress Volume V: Health Effects of Mercury and Mercury Compounds" (1997) stated, mercury is highly toxic and easily turns into a dangerous vapor state at room temperatures, that, if inhaled, induce symptoms including hand tremors, emotional lability and erethism, insomnia, neuromuscular changes, headaches, slowed sensory and motor nerve conduction velocities, memory loss, and decreased cognitive functionality.
The use of mercury in cosmetic products is condemned by many agencies worldwide, including the World Health Organization, which has published multiple flyers denouncing the use of mercury-containing creams. While mercury has been used in cosmetic products for its skin-lightening effects, many state entities such as the United States, the European Union, Canada, and the Philippines have banned or placed restrictions on concentration levels in such products.
As the Complaint states, "The use of Mercury in cosmetics such as facial creams is…illegal in the United States except for an amount of one part per million if and only if it is impossible to manufacture the product without any mercury."
As described in the attached class action complaint (Case 5:20-cv-00020), Pederson, of Boerne, Texas, is a professional fitness instructor and wife to a San Antonio physician. She is of Hispanic descent, and her mother and other family members live in Mexico. She used the Pond's Rejuveness product over a period of years for its intended cosmetic purposes as recommended on the label and did not suspect that it could be toxic or life-threatening. The product's container indicates that it was produced at a facility in Mexico, which would free it from FDA regulations.
The complaint alleges that her general health began to deteriorate in 2012 despite leading a healthy lifestyle. Symptoms included "prolonged headaches, memory loss, decreased energy, extreme fatigue, limb paresthesia, and anxiety." According to the complaint, Pederson viewed a segment in September of 2012 on a Spanish language news broadcast about a woman in Southern California who had become comatose as a result of using a facial cream from Mexico which contained mercury. The broadcast showed an image of the cream, Pond's Rejuveness, which was the same product that Pederson had used for years.
According to the complaint, Pederson then relayed this story to her husband and they then sent her container of Pond's Rejuveness to a laboratory for testing, which confirmed that it contained mercury. Her physicians admitted her to Methodist Hospital in San Antonio for treatment, where blood testing showed that her blood had a concentration of one hundred and forty (140) parts per million. According to the Centers for Disease Control and Prevention (CDC), normal blood has zero parts per million, and eleven (11) parts per million is considered acutely toxic.
According to the complaint, Pederson ceased use of Pond's Rejuveness after the tests and began a treatment process that has since reduced her mercury levels to forty parts per million as of today. Her story was relayed to the CDC, which also tested her skin cream and found it to contain mercury levels hundreds of thousands of times higher than allowed by FDA regulations.
The class action allegations of the complaint filed on 1/8/2020 are on behalf of Pederson (the plaintiff) and "all other persons similarly situated, as members of the putative class." Based on the understanding that Pond's constitutes a substantial market for beauty and cosmetic products in the U.S., particularly in the southwestern region nearest to Mexico, the members of the class could number in at least the hundreds or thousands.
The class action complaint filed today by McCathern, PLLC on behalf of Janneth Pederson, the plaintiff, alleges counts of Strict Liability and Negligence against Unilever. The plaintiff demands, individually and on behalf of the putative class members, a trial by jury.
About McCathern, PLLC
McCathern is a full-service law firm headquartered in Dallas, Texas with additional offices in Houston, Frisco, and Los Angeles. Founded in 1998, the firm has built a reputation for having the experience and acumen of much larger law firms with the personal attention to client needs of a small firm. McCathern handles a wide range of legal matters for a diverse client base, from small companies and high-net-worth individuals to Fortune 500 companies and high-profile organizations.
About Unilever
Unilever is a multinational corporation with a complex organizational structure. Unilever N.V. and Unilever PLC are the two parent companies of the Unilever Group, headquartered in London, United Kingdom and Rotterdam, Netherlands, respectively. Unilever Group, its parent companies, and their subsidiaries effectively work as a "single economic entity." Both Unilever N.V. and Unilever PLC are holding and service companies, and the business activity of Unilever is carried out by subsidiaries around the word, including Unilever United States Inc.
For additional information about this story, please call McCathern attorney Justin Bryan at 214-741-4714, or email him at jbryan@mccathernlaw.com