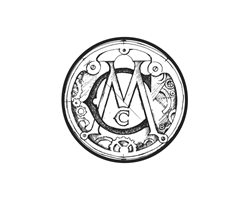 "It's times like these that make you appreciate your community and the people stepping up to help," said Bumpers. "Right now we want to focus on helping our industry welcome back their customers and take care of their employees."
FREDERICK, Md. (PRWEB) June 24, 2020
McClintock Distilling is offering a free gallon of hand sanitizer to any on or off-premise account in the mid-Atlantic region. Even if an account does not currently carry McClintock spirits, the distillery aims to help restaurants, stores and bars keep their doors open and their staff safe.
"We want to support our community the way we were supported when we first started out. It's a difficult time for so many businesses so we're working around the clock to produce the hand sanitizer. Hopefully it will help our friends and neighbors in the industry get back on their feet as we all start to reopen." – Braeden Bumpers, Co-Owner, McClintock Distilling
Though still a small and growing business, McClintock is proud to pivot production to hand sanitizer in the fight against the pandemic. The distillery has already donated more than $45,000 in hand sanitizer to frontline workers during the height of the crisis.
McClintock has kept all ten of its staff employed during the pandemic and hired an additional twelve professionals that were formerly in the service industry to help with production, processing, and delivery.
"It's times like these that make you appreciate your community and the people stepping up to help," said Bumpers. "Right now we want to focus on helping our industry welcome back their customers and take care of their employees."
Interested accounts can reach out to Brittany Turner (Brittany@mcclintockdistilling.com) or get in touch with their Bacchus sales representative. Free gallons of McClintock hand sanitizer are ready for distribution to any and all accounts in Maryland, Virginia, Delaware and Washington, DC.
McClintock Distilling, an organic craft distillery located in Frederick, Maryland, offers vodka, gins, and whiskeys. McClintock Distilling strives to maintain a sustainable and locally sourced business with a focus on product quality, environmental impact and community betterment. McClintock Distilling is committed to bringing the McClintock experience to all of our customers through every drop. For more information please visit http://www.mcclintockdistilling.com.