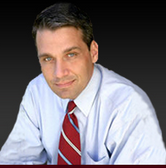 McDonald Worley Attorneys Started Rendering Now Bilingual Legal Solutions to Potential Litigants
Houston, TX (PRWEB) December 04, 2015
McDonald Worley, a multi-award winning law firm that has been listed among the top 100 US Litigators, recently broadened their services to include bilingual case reviews for Spanish speakers. The lawyers said that they are now offering legal assistance to people seeking class action lawsuit claims. In addition to that, the law firm locally has now started offering bilingual legal services to people in Texas and across the country.
"A large section of the Texan and American population speaks Spanish, and not English. Many of our legal team count Spanish as their mother tongue. So we thought, why not diversify the services and broaden the scope? We are now offering legal solutions in both Spanish and English", said a senior litigator associated with the firm.
As of now, McDonald Worley Attorneys at Law offers medical malpractice legal assistance, auto accident injury case assistance, class action settlement and product liability claim services. For more information visit: https://www.mcdonaldworley.com/class-action-lawyer.php
"We are primarily a group of local attorneys", continued the founder. "There are a growing number of people seeking help filing class action claims. Our office can help people in Spanish and English pursue their rightful compensation options under the law. We can make it fast & easy for Spanish speakers to get the legal help they need without worrying about translation problems," added the founder while talking to the press.
The representative made it very clear that consultation is free and non-obligatory. "One may just shoot us a mail, drop by our office or call us to know if they can file a lawsuit or not. We can then lay out the specific legal options available for them to pursue specific to their unique situation. We may ask for more information from the potential litigant if necessary. However, it doesn't mean that one has to file a case through us, there is no obligation to file a lawsuit, people quickly and easily get the answers they seek from our lawyers.", said the office representative who handles client relations on behalf of McDonaldWorley.com.
"We believe that offering bilingual legal solutions will give greater access to quality law services to our local Houston community in 2016", said the founder of McDonald Worley.
About the Company
McDonald Worley Attorneys at Law is a Houston, TX based law office serving clients nationally.
To learn more about the law firm, visit https://www.mcdonaldworley.com
Company Name: McDonald Worley Attorneys at Law
Address: 1770 St. James Place, Suite 100, Houston, Texas 77056