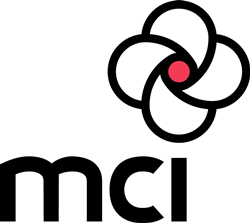 WASHINGTON (PRWEB) February 28, 2023
MCI USA's convention division is pleased to continue its partnership with NetVU, the Network of Vertafore Users, providing housing services for its Accelerate conference. NetVU provides industry advocacy, education and networking to over 30,000 insurance agencies, carriers, managing general agents, and compliance organizations as well as over 500,000 users of Vertafore's software solutions, which automate the insurance lifecycle.
"MCI USA is excited to continue working with NetVU," said Chris Williams, SVP, Registration & Housing, MCI USA. "We look forward to this collaboration and the ability to use our OneSystem Plus platform to create a seamless experience for event registrants as they plan for and book housing accommodations."
Since 1978, NetVU has focused on sharing automation knowledge and advancing its industry. NetVU's conference, Accelerate, is the largest gathering of Vertafore product users who are interested in advanced topics on systems and business strategies.
For over 30 years, MCI USA's convention division has been providing registration, housing, lead cultivation, and business intelligence solutions to events of all sizes and complexity around the world. MCI's registration and housing services are powered by OneSystem Plus, the industry's most complete and customizable registration and housing platform.
# # #
ABOUT MCI 
MCI is a global engagement and marketing agency. We design human-centric solutions that unleash the power of people to deliver innovation and growth for our clients. Our offering includes live & virtual events, strategic & digital communications, consulting & community solutions. We help brands, companies, associations and not-for-profits solve their challenges, bringing their people together to shape their tomorrow. MCI is an independently owned company headquartered in Geneva, Switzerland, with a global presence in 60 offices across 31 countries. http://www.wearemci.com 
MCI's U.S. headquarters is in the Washington, D.C., area with offices in New York, Baltimore, Dallas, and Chicago. http://www.wearemci.com/en-us