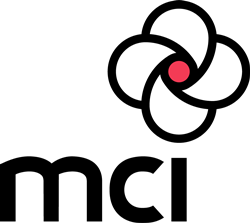 WASHINGTON (PRWEB) February 20, 2023
MCI USA's convention division is pleased to partner with Optica, a global society for professionals in optics and photonics. MCI USA will provide registration and housing services for Optica's OFC Conference & Exhibition, as well as the CLEO Conference & Exhibition, in 2023 through 2025. With more than 22,000 individual members and 290 corporate members, Optica's mission is to promote the generation, application and archiving of knowledge in optics and photonics and to disseminate this knowledge worldwide.
"MCI USA is thrilled to be working with Optica," said Laura Beckum, SVP, Business Development, MCI USA. "This partnership allows us to use our industry-leading registration and housing platform, OneSystem Plus, to provide solutions that will improve the client user experience, as well as the experience of the registrants and those making housing reservations."
Optica has helped academia and industry collaborate for over 100 years. Since 1916, the organization has championed optics and photonics, uniting and educating scientists, engineers, educators, technicians and business leaders around the world to foster and promote technical and professional development. OFC, the premier event in telecom and data center optics, is the largest global conference and exhibition for optical communications and networking professionals. Optica is a co-sponsor of the Conference on Lasers and Electro-Optics, or CLEO, an international forum for scientific and technical optics, uniting the fields of lasers and opto-electronics by bringing together all aspects of laser technology, from basic research to industry applications.
For over 30 years, MCI USA's convention division has been providing registration, housing, lead cultivation, and business intelligence solutions to events of all sizes and complexity around the world. MCI's registration and housing services are powered by OneSystem Plus, the industry's most complete and customizable registration and housing platform.
ABOUT MCI 
MCI is a global engagement and marketing agency. We design human-centric solutions that unleash the power of people to deliver innovation and growth for our clients. Our offering includes live & virtual events, strategic & digital communications, consulting & community solutions. We help brands, companies, associations and not-for-profits solve their challenges, bringing their people together to shape their tomorrow. MCI is an independently owned company headquartered in Geneva, Switzerland, with a global presence in 60 offices across 31 countries. http://www.wearemci.com 
MCI's U.S. headquarters is in the Washington, D.C., area with offices in New York, Baltimore, Dallas, and Chicago. http://www.wearemci.com/en-us