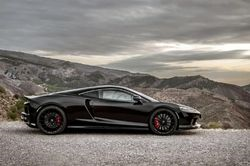 CHICAGO (PRWEB) January 19, 2023
Sportscar lovers who want to own a new McLaren in the Chicago area in Illinois can buy the latest McLaren GT at the McLaren Chicago dealership. The newest version and the advanced trim level of this sportscar, the 2023 McLaren GT Pioneer, is now available for purchase at the dealership. Drivers who want to own stylish and powerful supercars with outstanding aerodynamics should check out the 2023 GT.
Interested buyers can explore the 2023 McLaren GT Pioneer by visiting the dealership directly. They can test-drive the car and learn how it functions in real time on the road. Additionally, test drives give them an opportunity to test out the numerous features and enhancements available in the car. Customers who cannot visit the dealership can log on to the dealership's website and check out the car's technical specifications and other relevant details. The 2023 McLaren GT Pioneer comes with superior aerodynamics and impressive airflow management. This makes the sportscar stand out in the crowd.
Buyers can log on to the mclarenchicago.com website to learn about the numerous McLaren cars and expert vehicle services available at the McLaren Chicago dealership. For detailed information on the stylish 2023 McLaren GT Pioneer, they can meet the dealership team at McLaren Chicago, 645 W. Randolph Street, Chicago, IL 60661 or contact them by phone at 312-635-6482.