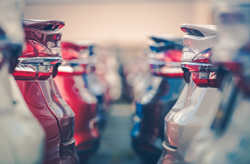 MCMINNVILLE, Ore. (PRWEB) January 21, 2020
Budget-conscious shoppers often look to pre-owned vehicles to make sure they get a decent car without spending as much as they would normally spend on a new vehicle. Pre-owned vehicles may seem like a gamble at times, but when it comes to Volkswagen vehicles, most regard their build quality as a step above the competition, leading to more trust in pre-owned cars from the German automaker.
At McMinnville Volkswagen, car shoppers can find five different pre-owned vehicles at special prices. Of those five, two are Nissan vehicles, and the other three are Volkswagen models. Fortunately, each of the five specially priced vehicles are less than five years old. Decent mileage, low prices and great fuel efficiency make these cars great options for a new set of wheels for commuting or daily errand running.
The two Nissan Vehicles currently available are different versions of the Versa model. Both are from the 2018 model year and have little more than 20,000 miles on them. The two cars even share the same SV trim level. The biggest difference between them is that one is the hatchback version of the Versa, called the Versa Note.
Among the three pre-owned Volkswagen vehicles available, there is a lot more variety. Although each of the three Volkswagens are non-hatchback sedans, two are Passat models, and one is a Jetta. From the model year 2015 comes a Passat TDI of the SE trim. It has over 36,000 miles on it, which makes sense considering its age. A 2017 Passat S has a light 10,000 miles on it and like the other Passat, has black exterior paint. The odd one out is a Jetta S from 2018 with over 13,000 miles on it.
Other low-price pre-owned vehicles available now at McMinnville Volkswagen include cars below $15,000. In this category, shoppers can find even more variety including a 2013 Beetle TDI Convertible that may not stay on the lot for long. Car shoppers interested in the stock of pre-owned vehicles at McMinnville Volkswagen can call the dealership at 887-721-5794 or talk with a salesperson at 1920 NE Hwy 99W McMinnville, Oregon, 97128. Shoppers may also send the dealership a message through the website.