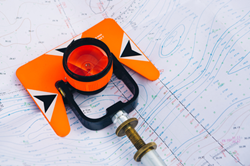 SANDY, Utah (PRWEB) March 26, 2019
Laser scanning is referred to by several names, including laser imaging, 3D laser scanning, or high-definition surveying. This highly-precise survey tool enables engineers to accurately measure almost any environment.
3D scanners can create a complete 3D models that can be used to create 2D drawings and survey documents. This process will highly influence part of many McNeil Engineering projects in 2019. McNeil is available for projects throughout the western United states, as well as internationally, and with new laser scanning technology, their measurements are some of the most precise on the market.
Past laser scanning and survey projects McNeil Engineering has completed includes the Barrister Place building in downtown Phoenix, featured in the movie Psycho, and the LAX airport to help redesign the Alaska Airlines terminal and baggage area. They've also partnered with several refineries, historical preservation sites, and mining locations around the US.
Matt Roblez is available to talk about this and other engineering topics and services. Please email Roblez at matt(at)mcneileng.com for more information.