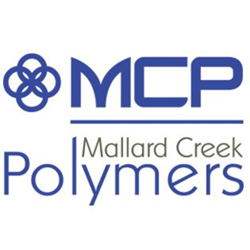 CHARLOTTE, N.C. (PRWEB) February 03, 2020
Mallard Creek Polymers has been a supplier of styrene acrylic emulsion polymers to the elastomeric roof coatings market since 2013. To compliment this capability, we are pleased to announce the launch of Rovene® 6120, an all-acrylic emulsion polymer for highly durable elastomeric roof coatings conforming to ASTM D 6083. MCP has just received third party validation that Rovene 6120 can be formulated to meet or exceed ASTM D6083, the Standard Specification for Liquid Applied Acrylic Coating Used in Roofing. The company is excited to discuss this new product and our latest styrene-acrylic dispersions with interested customers. For more information on Rovene 6120, contact the company. There are representatives attending the International Roofing Expo and World of Concrete 2020.
The company continues to invest in R&D to create new water-based polymer products and technology for Building & Construction Selection Guide and Paints & Coatings Selection Guide markets based on pure acrylic emulsions, styrene acrylic polymers, and styrene butadiene latex. As integration of the 2018 acquisition of Ecronova Intellectual Property proceeds, the company continues to introduce new products which are APEO-free, exhibit ambient cure crosslinking and have unique film formation capability. The company has increased its R&D scientists by 20% in 2019 and is presently completing a capacity expansion project to support further growth.
MCP invites interested customers to the website, http://www.MCPolymers.com, to learn about the many products available. To discuss options and project proposals for product customization, R&D and sales personnel are available for meetings at the WOC 2020 and IRE from February 4-6. For consultation in any potential applications visit MCP's website or contact a sales/marketing professional at 1-877-240-0171.
About Mallard Creek Polymers, LLC (MCP):
MCP is dedicated to meeting customer needs with a growing line of synthetic emulsion polymers and unparalleled customer focus. MCP offers a diverse line of water-based emulsions including styrene butadiene, pure acrylic, styrene acrylic, and other specialty latex products to both domestic and international customers from the MCP facility in Charlotte, North Carolina and from its network of collaborative manufacturing partners. MCP is a privately held specialty chemical company dedicated to innovation, quality, service, and sustainability with products for the adhesives, nonwovens, paint & coatings, graphic arts, printing & packaging, textiles, carpet, sealants, construction, oil services, and paper. For more information, visit the company's website at http://www.MCPolymers.com or by calling 1-877-240-0171. For Further Information please contact Robert S. Beyersdorf at Rob.beyersdorf@mcpolymers.com