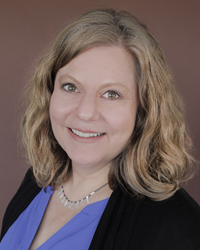 PHOENIX (PRWEB) December 04, 2018
Tamara Saunders, CFO of MDSL, a global leader in technology expense management (TEM) and market data management (MDM) solutions, was named a winner in this year's 15th annual Stevie® Awards for Women in Business. More than 1,500 entries were submitted for this year's Stevie Awards in more than 90 categories. Saunders was honored for her accomplishments with a Bronze Award in the Category of Executive of the Year, Business Services, for companies with 11 to 2,500 employees.
"We know Tamara is one of the top CFO's in the world, but we're especially proud to see her also recognized on a national scale alongside her peers," said Charles Layne, Chief Executive Officer at MDSL. "Tamara has had a profound impact on unifying global financial operations across three continents for MDSL during a time of great organizational change and has exhibited first-class leadership through the process."
Ms. Saunders has overseen MDSL's HR and Corporate Finance divisions during a time when MDSL has undergone an international merger and achieved record profits from sales and operational improvements. She is accountable for the examination of margins, growth factors, profitability, and cash flow for the multinational organization that has more than 420 employees. Her responsibilities encompass corporate finance, accounting, financial reporting, tax planning and preparation, treasury, regulatory compliance, HR/payroll and lease procurements.
About MDSL
MDSL is a world leader in Technology Expense Management Solutions and Market Data Management and partner with enterprises to provide clarity, control, compliance, and cost savings across their global technology estates. Our unified expense management platform encompasses categories such as telecoms, cloud services, the Internet of Things and Financial Market Data. By providing best practice procedures, unparalleled visibility of spend and automating time-consuming processes, MDSL helps ensure global digital transformations are smooth, secure and cost-effective. For more information, visit https://www.mdsl.com.
About the Stevie Awards
More details about the awards, nomination process and winners are available at http://www.StevieAwards.com/Women.