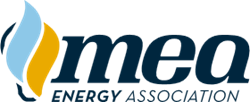 Good mix of topics and speakers. Very relevant to my work."
BLOOMINGTON, Minn. (PRWEB) February 05, 2019
The MEA Environmental Leadership Learning Conference is a two-day event tailored to the needs of environmental managers and their teams, covering a range of topics from Coal Combustion Residuals (CCR) and Manufactured Gas Plants (MGP) to waste management and emergency preparations.
The MEA Environmental Leadership Learning Conference isn't intended to compete with the other conferences specializing in MGP and CCR; it complements them. "The committee knows that training dollars are limited, so they made some changes for 2019. We are keeping the most valued topics, adding a new content block, honing our audience, and enhancing the networking activities," says Stacey Bonine, corporate services director at MEA Energy Association (MEA).
The MEA Environmental Committee is made up of a number of environmental professionals from natural gas and electric utilities and consulting firms. The committee provides resources and educational opportunities to the energy industry on the diverse set of environmental issues related to both the management of environmental liabilities as well as those encountered in the field.
The MEA Environmental Leadership Learning Conference is designed by and for utility and consultant personnel. Specifically, the committee says that managers from utilities can benefit the most, as the session blocks provide an overview of the most important topics and the most recent best practices. One 2018 attendee described the sessions as timely and informative and another said, "Good mix of topics and speakers. Very relevant to my work."
The inclusion of leadership in the conference name highlights what managers can learn during the new session block titled Environmental Leadership & Management. The block features experts and discussions around environmental liabilities, environmental budgets & estimates, and sustainability reporting.
Natural disasters, emerging contaminants, cybersecurity, waste management, decommissioning, and case studies are also on the agenda. More session information can be found at https://www.meaenergy.org/events/corporate/environmental.
The committee also reports that 68% of past conference attendees rate networking opportunities as one of their top three reasons for attending. This March 12-14 in Scottsdale at We-Ko-Pa Resort & Conference Center, they are offering opportunities for environmental managers to connect with each other through golf, MLB spring training, and more. For the third year, MEA will honor a selected individual's contributions to the industry with the Distinguished Environmental Professional Award.
Visit http://www.MEAenergy.org/events to register for the MEA Environmental Leadership Learning Conference. For questions, contact Stacey Bonine at staceyb (at) MEAenergy (dot) org or call (651) 289-9600 x114.
About MEA:
MEA serves the people that deliver electricity and natural gas to homes and businesses. We were founded as a trade association over 110 years ago by distribution utilities whose vision was to improve safety and efficiency. Today, we fulfill the same purpose through education, leadership development, and industry connections. Energy delivery companies, contractors, and suppliers around the country benefit from our 55 summits, roundtables, and webinars, 400+ online technical courses, safety assessments, evaluator training, operator qualification compliance tools, and leadership courses for field personnel.